Top Photo: Brokern Top peaking through.
Kayaking Sparks Lake
For several years we wanted to kayak Sparks Lake but arrived in the Bend area in late summer, and by then, the lake was too low. Now based in the area we have to opportunity for an earlier start this year. So finally, we got to spend an enjoyable afternoon kayaking Sparks Lake. Floating on this lake offers magnificent views of South Sister, Broken Top, and Mt Bachelor.
This lake fills from snowmelt and has no visible outlet. Instead, the water leaks through cracks in the lava rocks, making a gurgling sound (listen to the video). This water flows to several creeks & Little Lava Lake, which is the Deschutes River's headwaters. Some say Sparks Lake is the unofficial source of the Deschutes.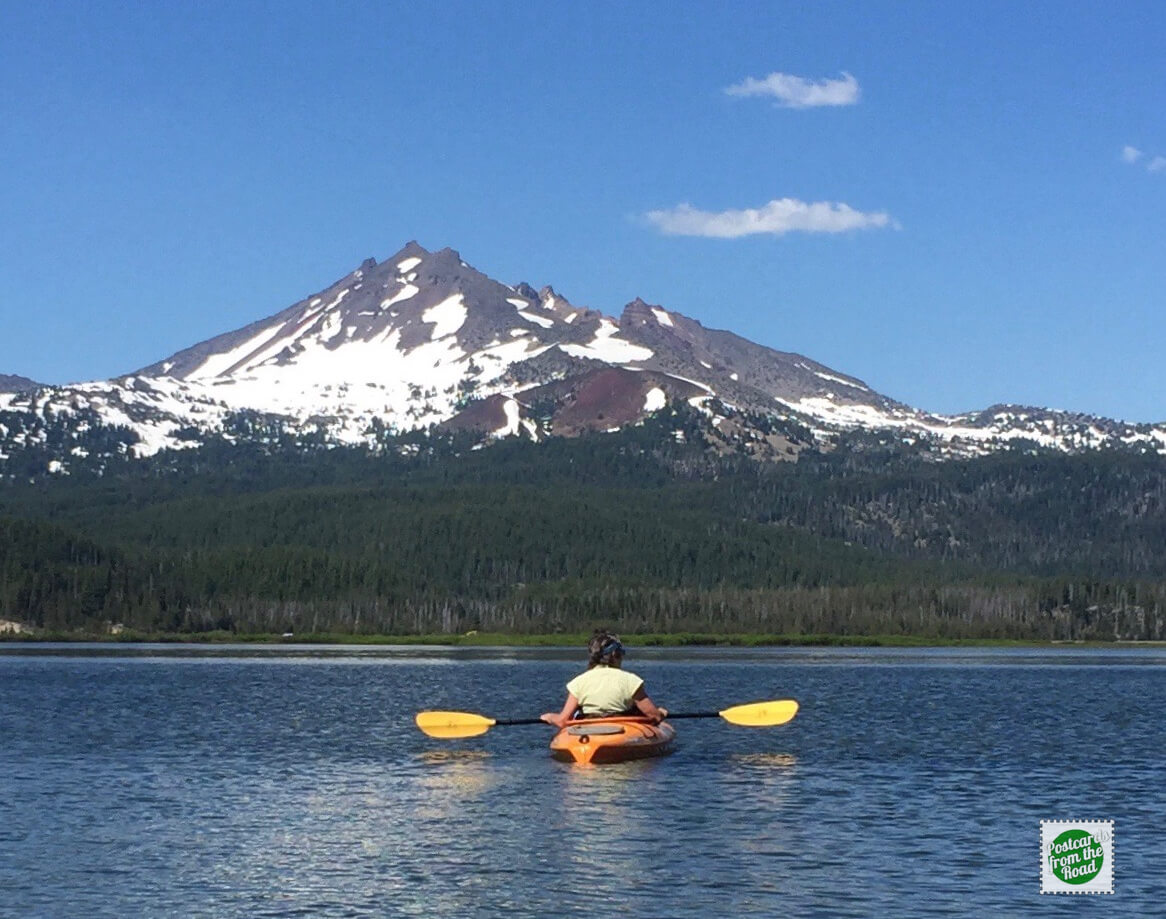 Broken Top in the background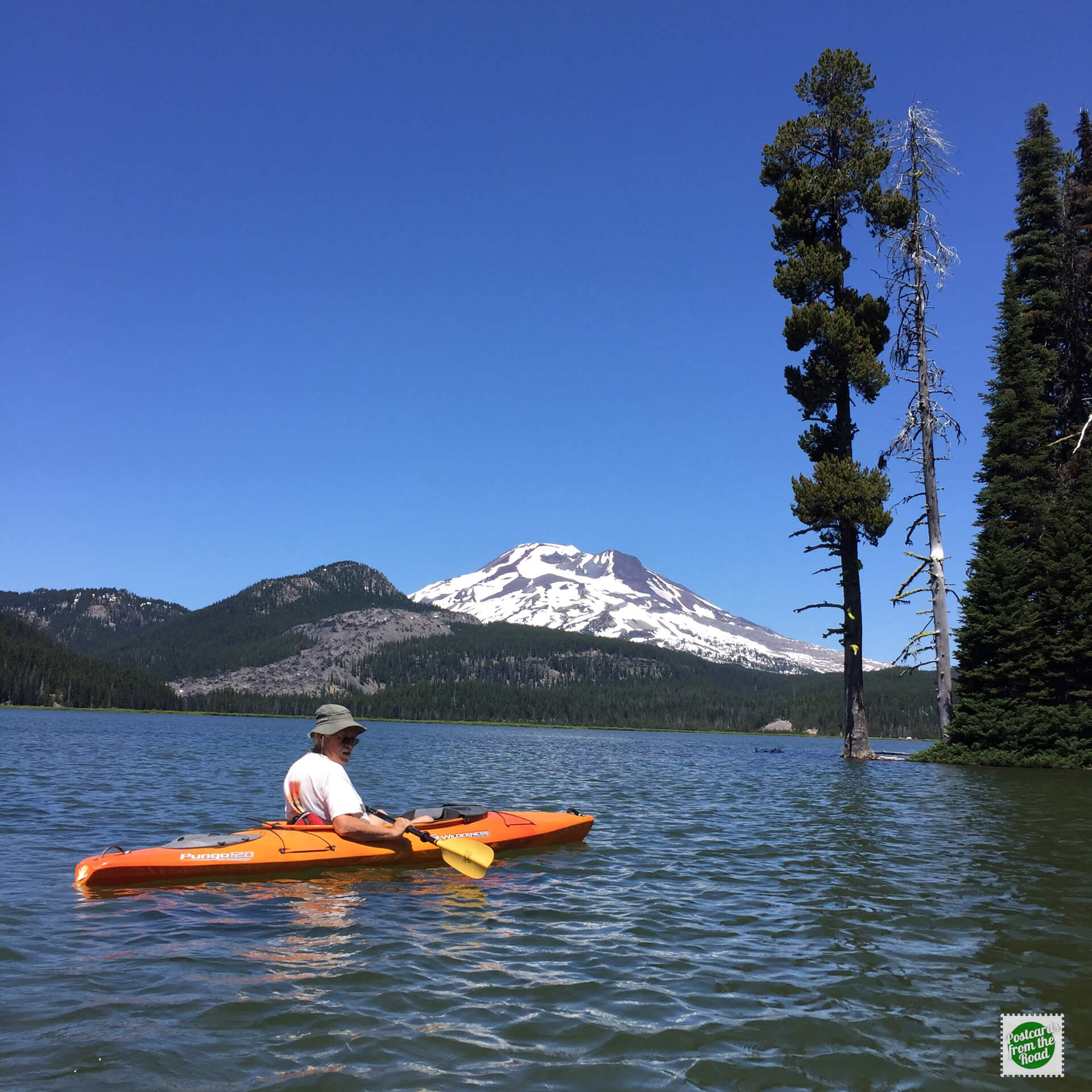 South Sister can be seen in the background. We hiked to the top of that mountain last year.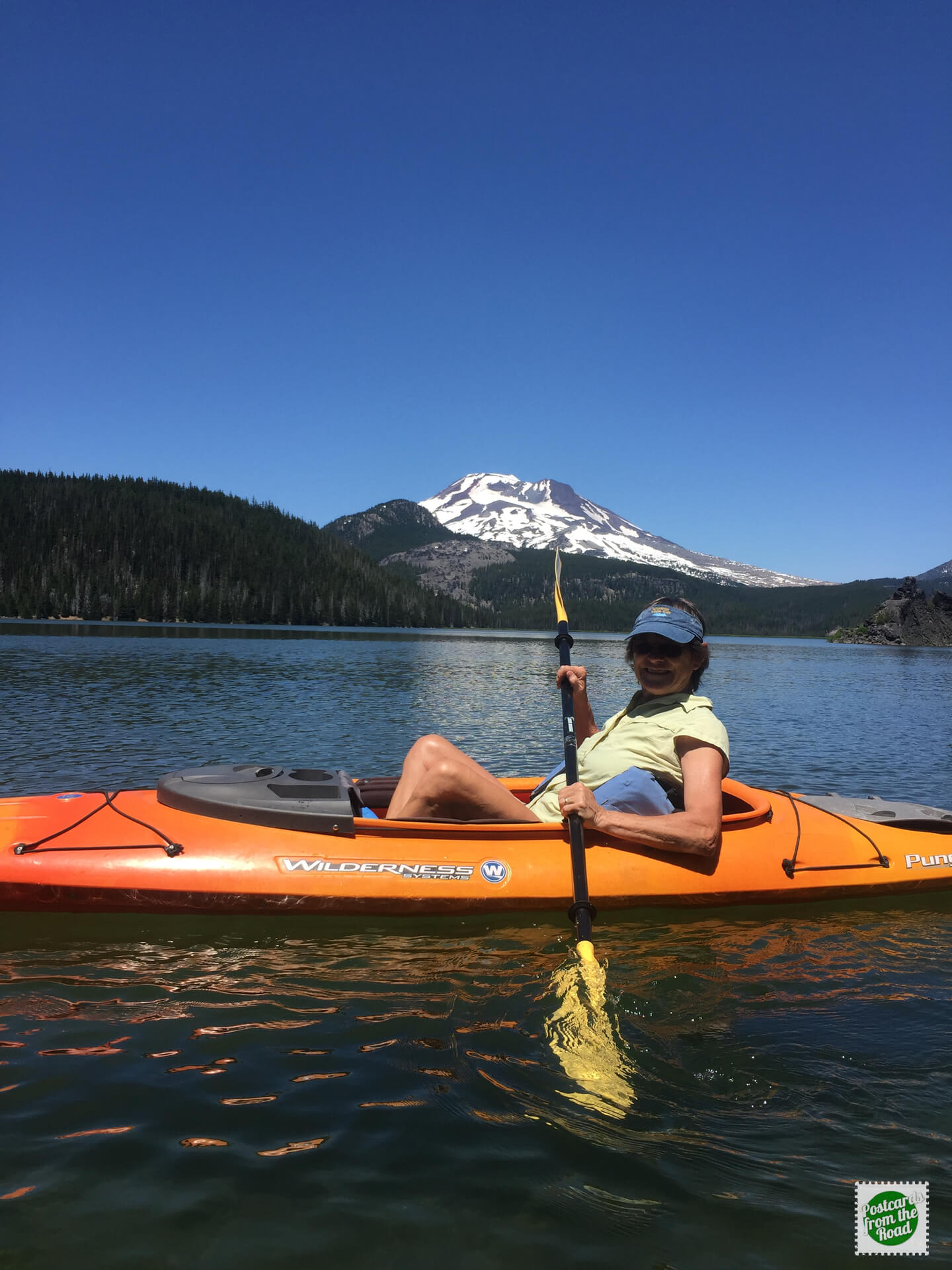 Diana & South Sister.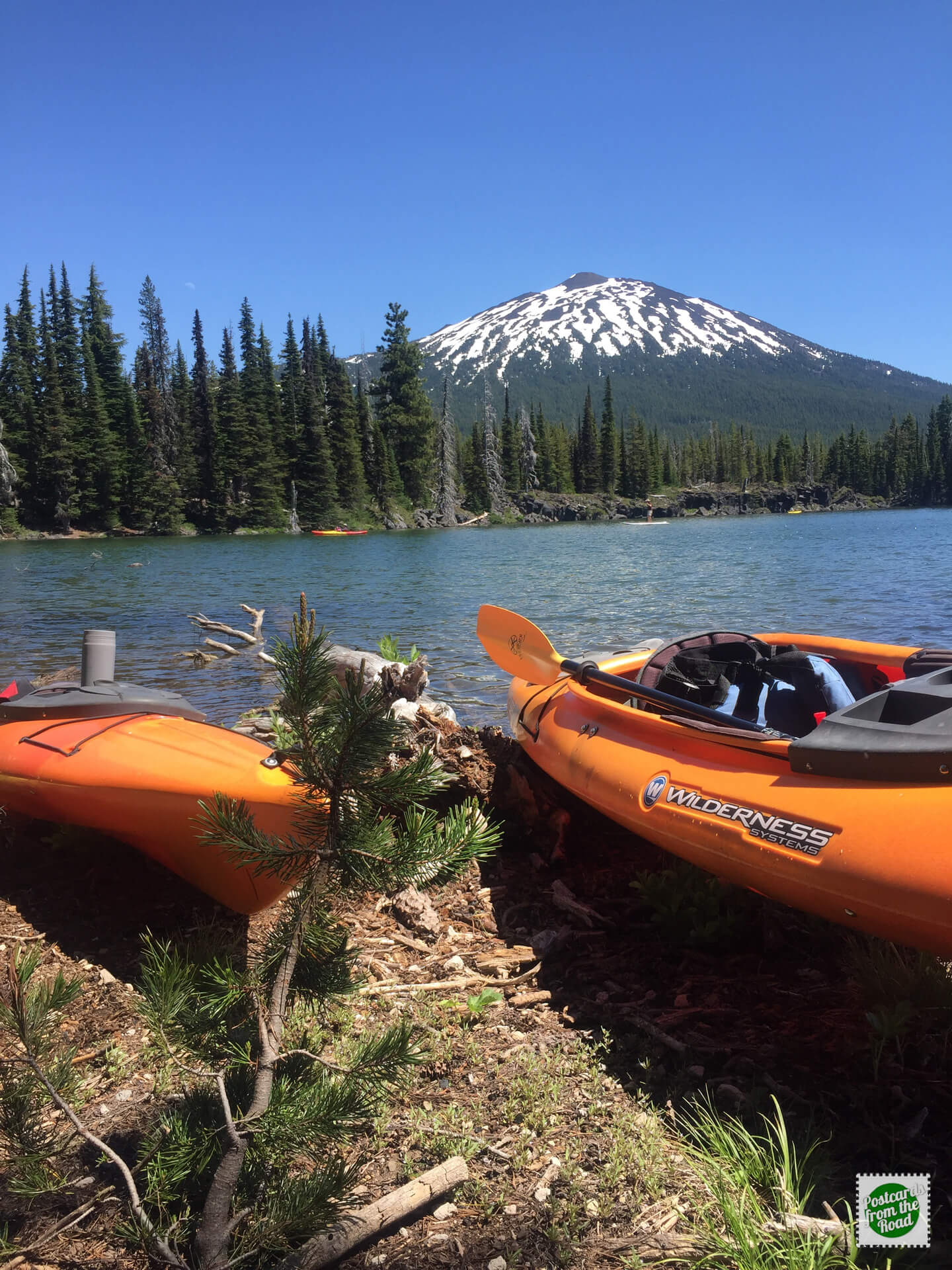 Lunch spot with a great view of Mt Bachelor.
The water is making a gurgling sound as it leaks through the lava rocks. There are some spots around the lake that you can hear this.
---
All submitted comments are subject to approval. Comments date format is: day/month/year.
---