21 Jul 2016
"The decision to leave a day early from our previous campground was a wise move. We came up with a very spacious & private campsite at Scout Mountain just south of Pocatello, ID."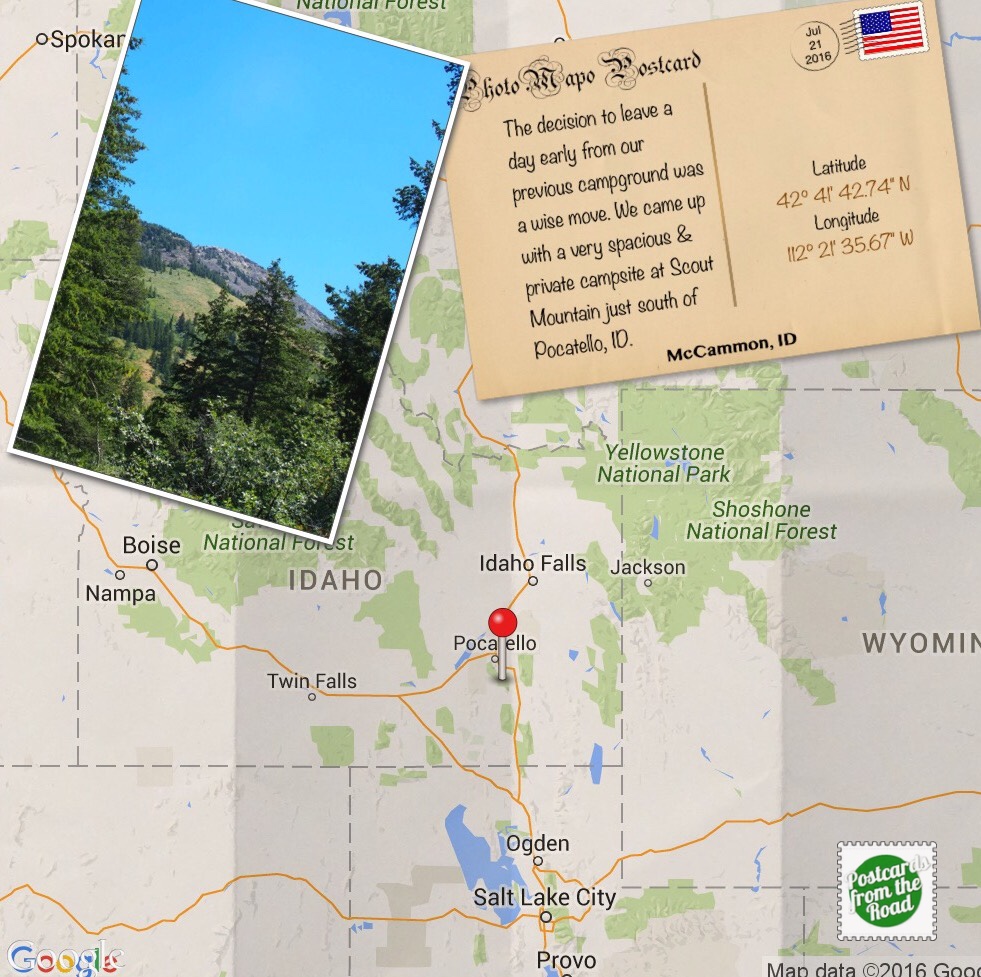 Scout Mountain - Forest Service Campground — Caribou National Forest, near Pocatello, Idaho: Site #23 (23 RV sites total) - This site has: water nearby. Campground Notes: vault toilets • dump station not available • trails from campground • trails nearby • 6,500' elevation. July 21st - 27th. Miles driven: 104 (tap on mail rage to view route).
Pros:
• Most sites large & spacious.
• Lots of sites with long level drives suitable for RV's.
• Clean vault toilets that are well maintained.
Cons:
• Last six miles to campground is narrow & winding (but can be done in larger RV's if careful).
• No trash cans, must haul out trash. A real pain if you live in your RV.
• Some of the weekend crowd are extremely noisy (not all).
Overall Experience: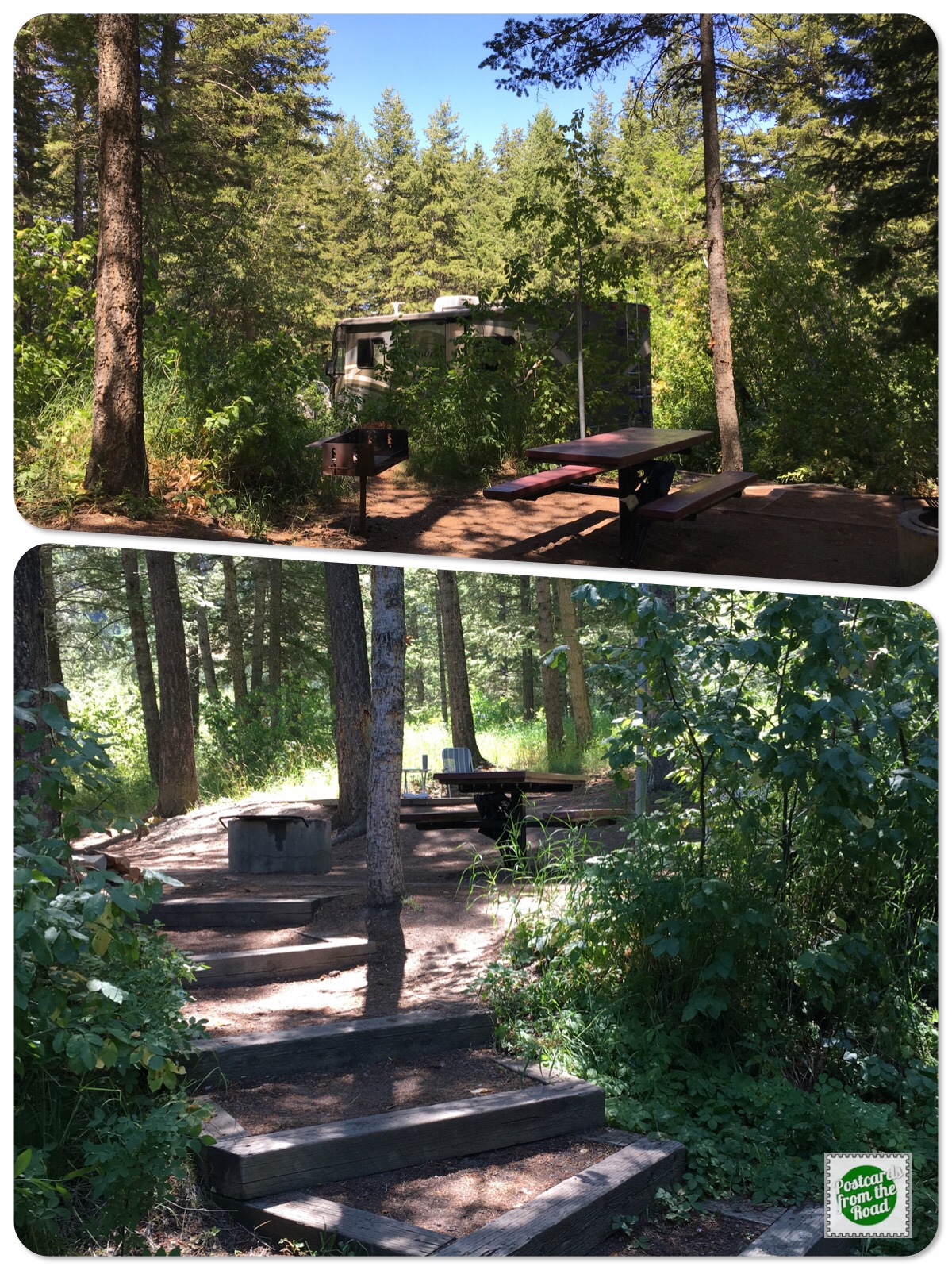 We're enjoying the beautiful setting of our campsite in Scout Mountain Campground. It feels like we have our own private terraced patio.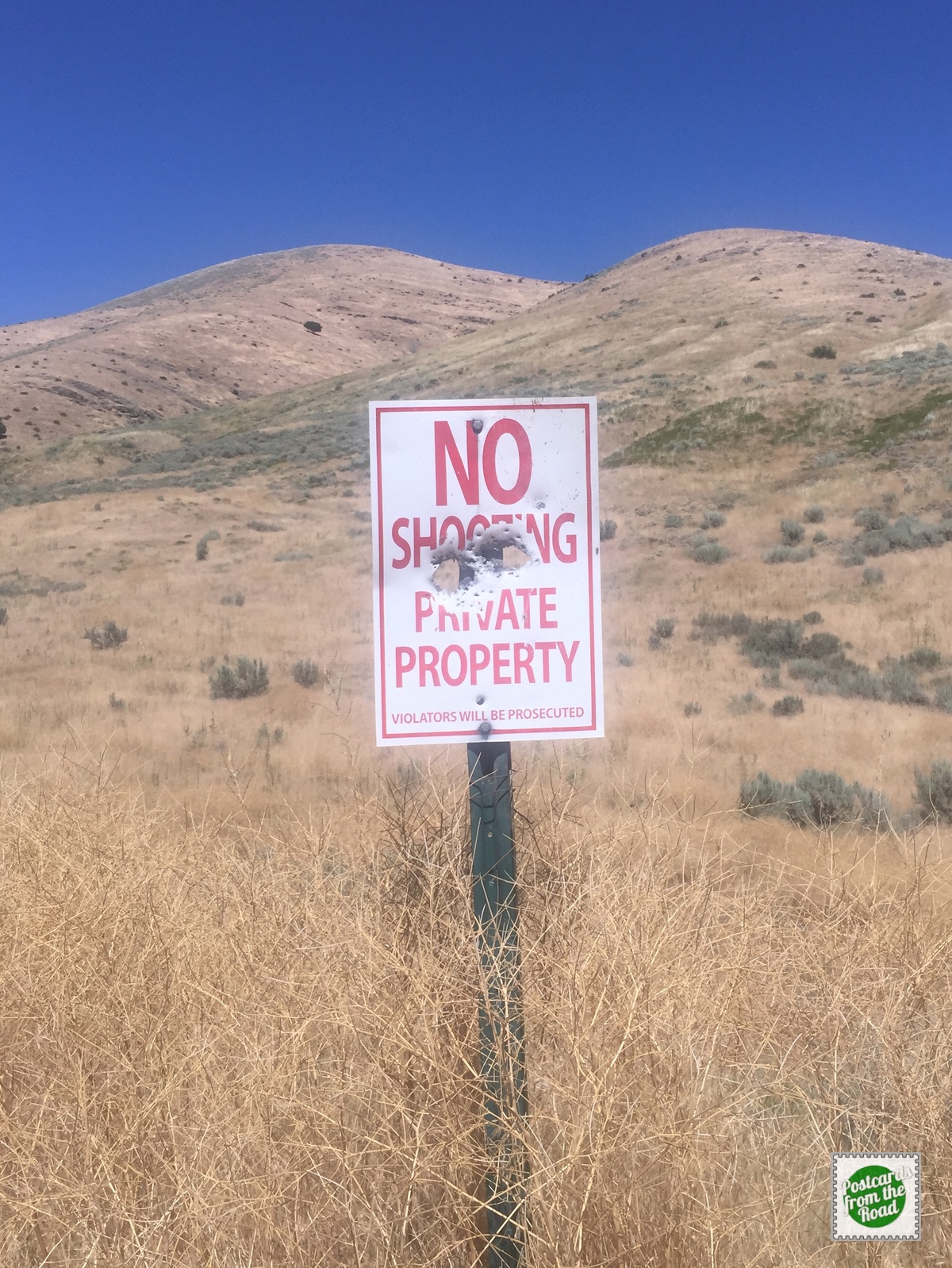 While doing a little auto touring and checking out potential disperse camping sites for the future, we stumbled upon this sign on the way to Blackrock Canyon BLM dispersed sites. Apparently someone couldn't read.
Also see: Pocatello, ID (2015)
---