Jul 10, 2015
PANORAMA OF THE OREDOCK MURAL This mural is a "to scale" painting of the 1,800-foot Oredock built-in 1916, and under it are 21 "postcards" of different dock users over the years. This was the largest concrete dock in the world. Several years ago, the ore dock was demolished, leaving only the base structure, which now open for public visitors.
Ashland's Mural Walk: Within the eight-block business district of central Ashland are 14 murals by artists Kelly Meredith & Susan Prentice Martinsen, illustrate the city's rich history. Within a couple of miles from downtown, there are an additional three murals. We spent a leisurely afternoon visiting 15 of the murals. Most murals were painted from period photographs. Because of the sheer size of many of these murals and/or objects blocking their full view, some will be presented in a collage format.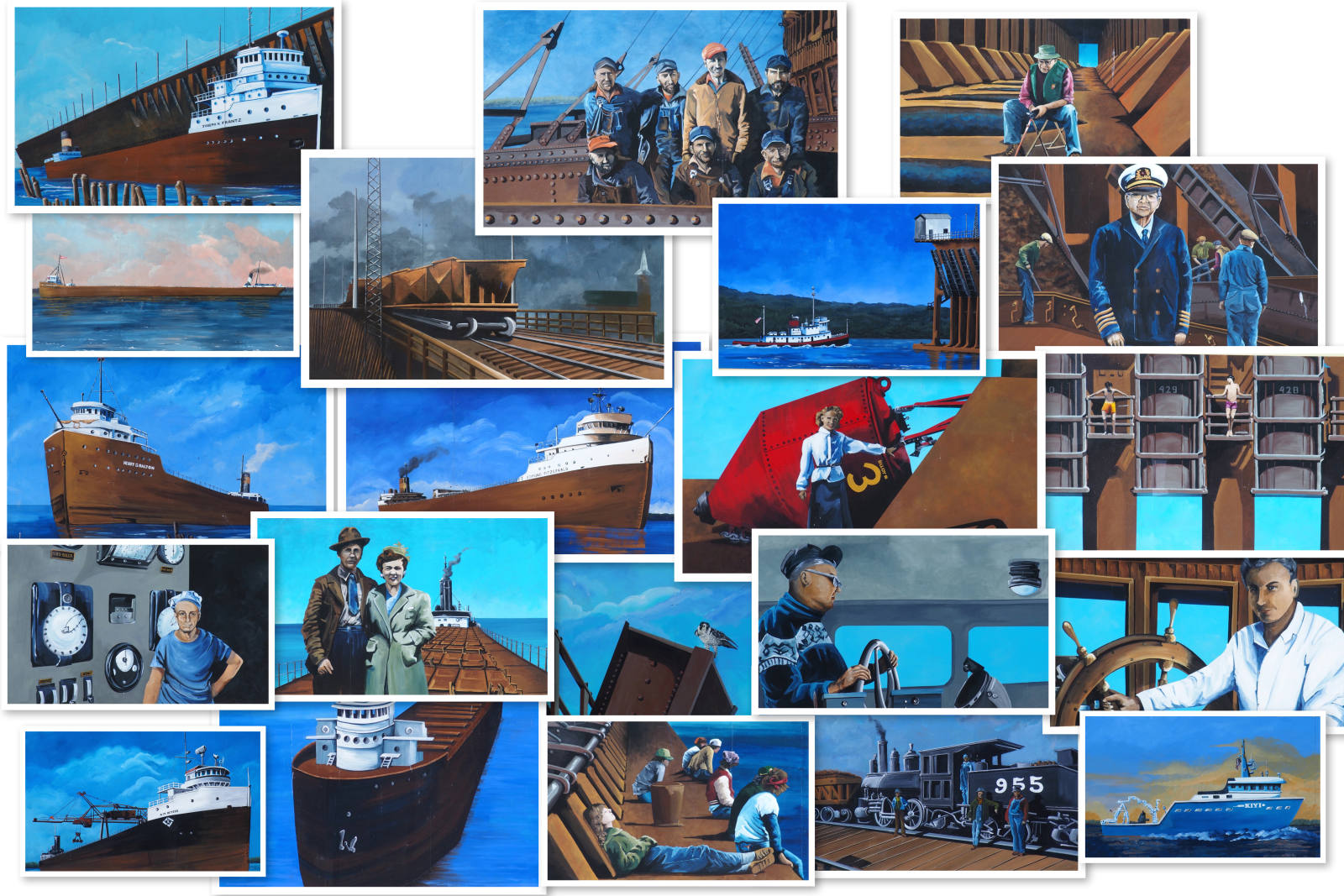 CAPTIONS FROM THE" POSTCARDS" MURALS
Top Row: Joseph H Frantz 1924; Dock workers 1954; Melvin Johnson - Fishing the Diamond inside the Ore Dock.
Second Row: S.S. Thomas Cole - Cargo 11,772 gross tons of Ore; Ore Cars on Top of Oredock; Tugboat on the Chequamegon; Chief Operating Engineer Hugh Bannister - Deckhands tending the hatches.
Third Row: Henry Dalton 1916; The Edmund Fitzgerald; Therese Mitchell Stroshane by Red Buoy #3 1938; Boys jumping off the Oredock - If all your friends jumped - Would you?
Fourth Row: Fireman William J. Klamerus in the boiler room of the Edmund Fitzgerald; Lois Mours of Ashland, visiting her husband Ed when he was "In Port" in Superior, WI; Endangered Peregine Falcon 2009; John Dunlap, Wheelsman of the Richard J. Reiss; John Simmons, Wheelsman for the Columbia Transport Corp. - Went down with "the Fits" - Nov. 1975.
Bottom Row: The A.M. Beyers; Unidentified Ship from 1918; Kids enjoying a day on the Oredock - 1970's; Wooden Railcars - When Cars Open, Ore Fall Along Chutes to the Boats Below; The KIYI - U.S.G.S. - Ashland Biological Station.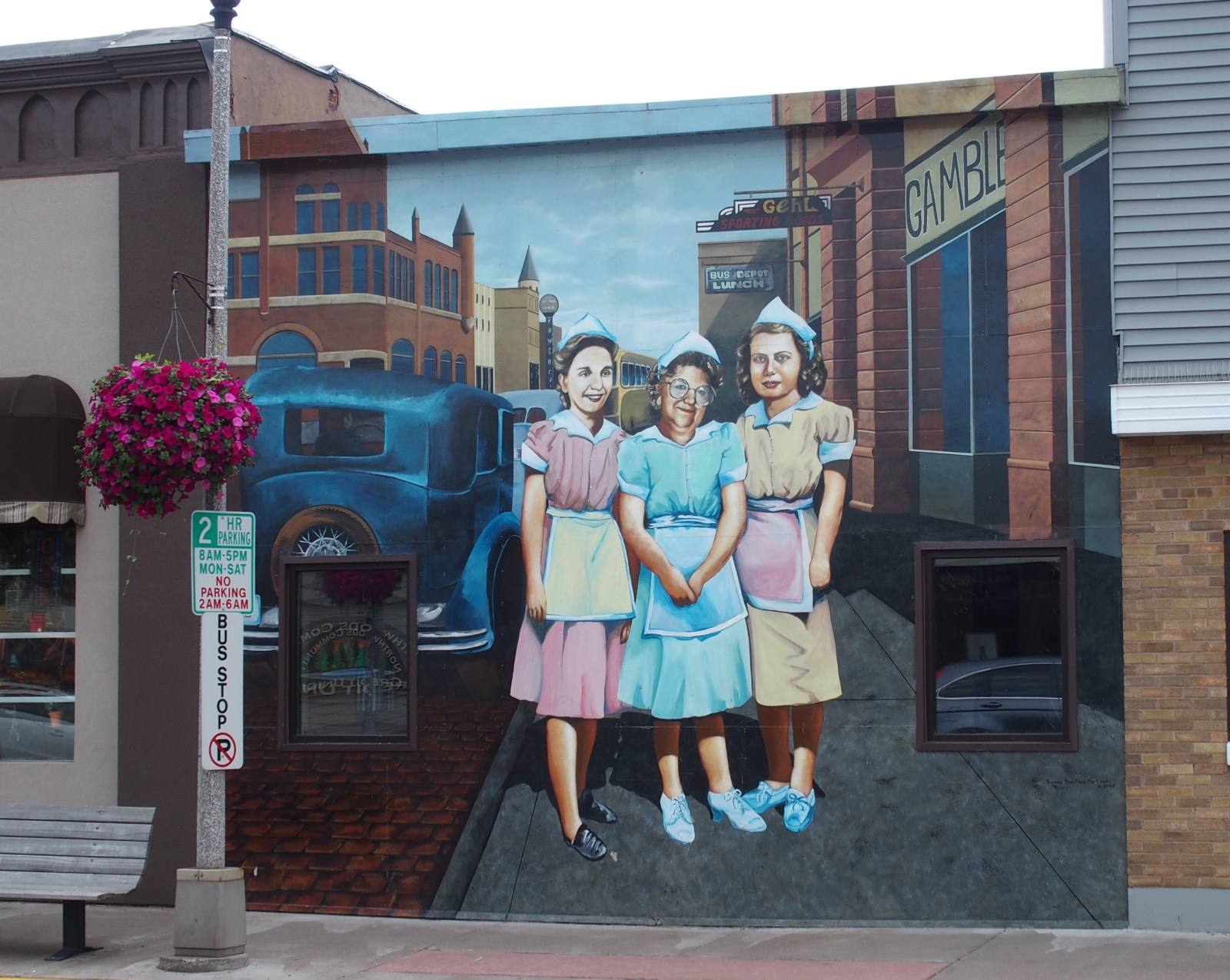 WAITRESS MURAL
Mural painted from a photo taken in front of 124 W Main in the 1940s.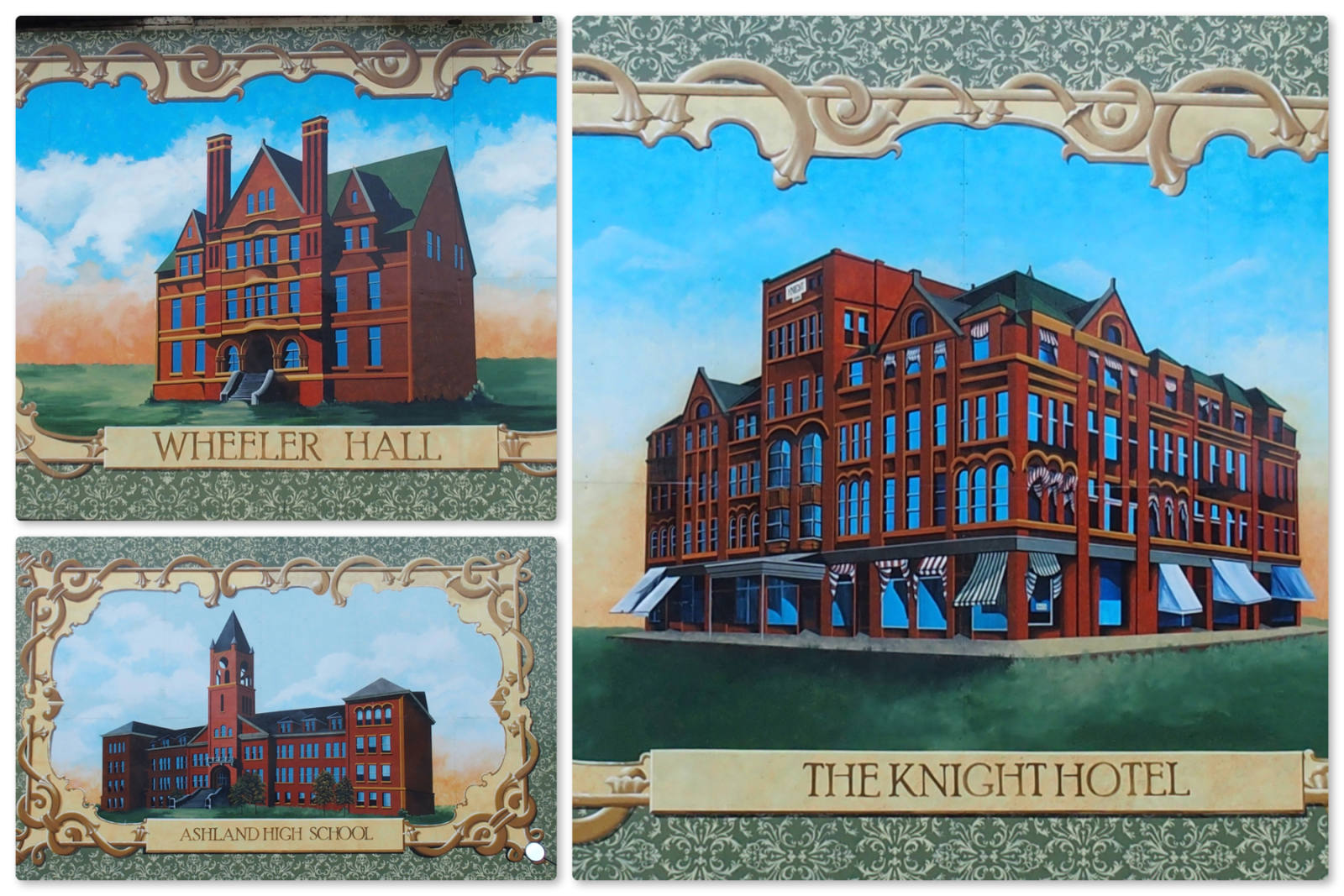 COLLAGE OF HISTORICAL ELLIS AVENUE MURAL
Painted on the former Lake Superior Power Company building.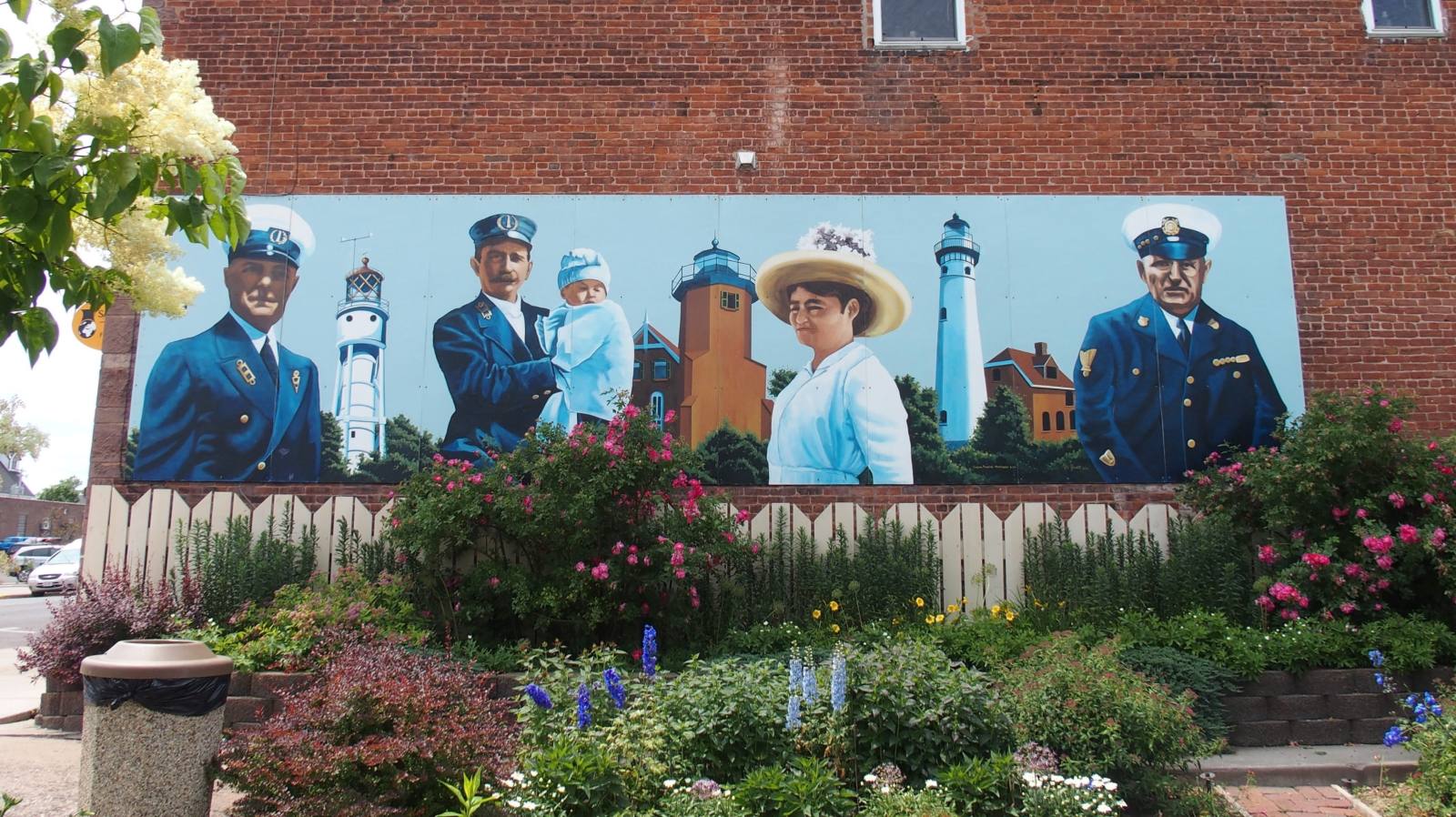 LIGHTHOUSE MURAL
The three lighthouses and their keepers in this mural are Devils Island, Outer Island, & Sand Island. All are located within the Apostle Island in Chequamegon Bay.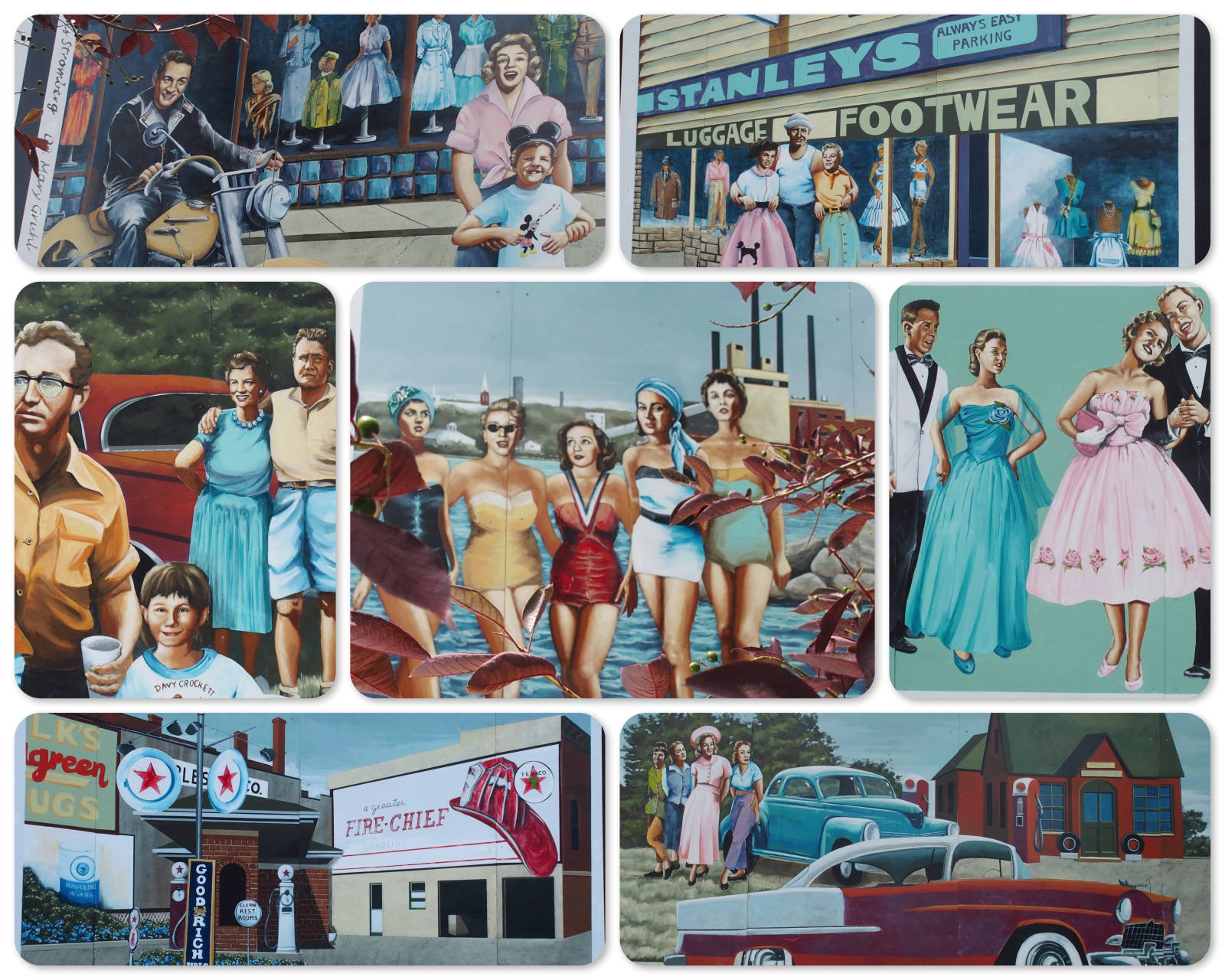 1950'S SNAPSHOT MURAL
These murals were painted in the 1950s for a planned hamburger/ice cream shop.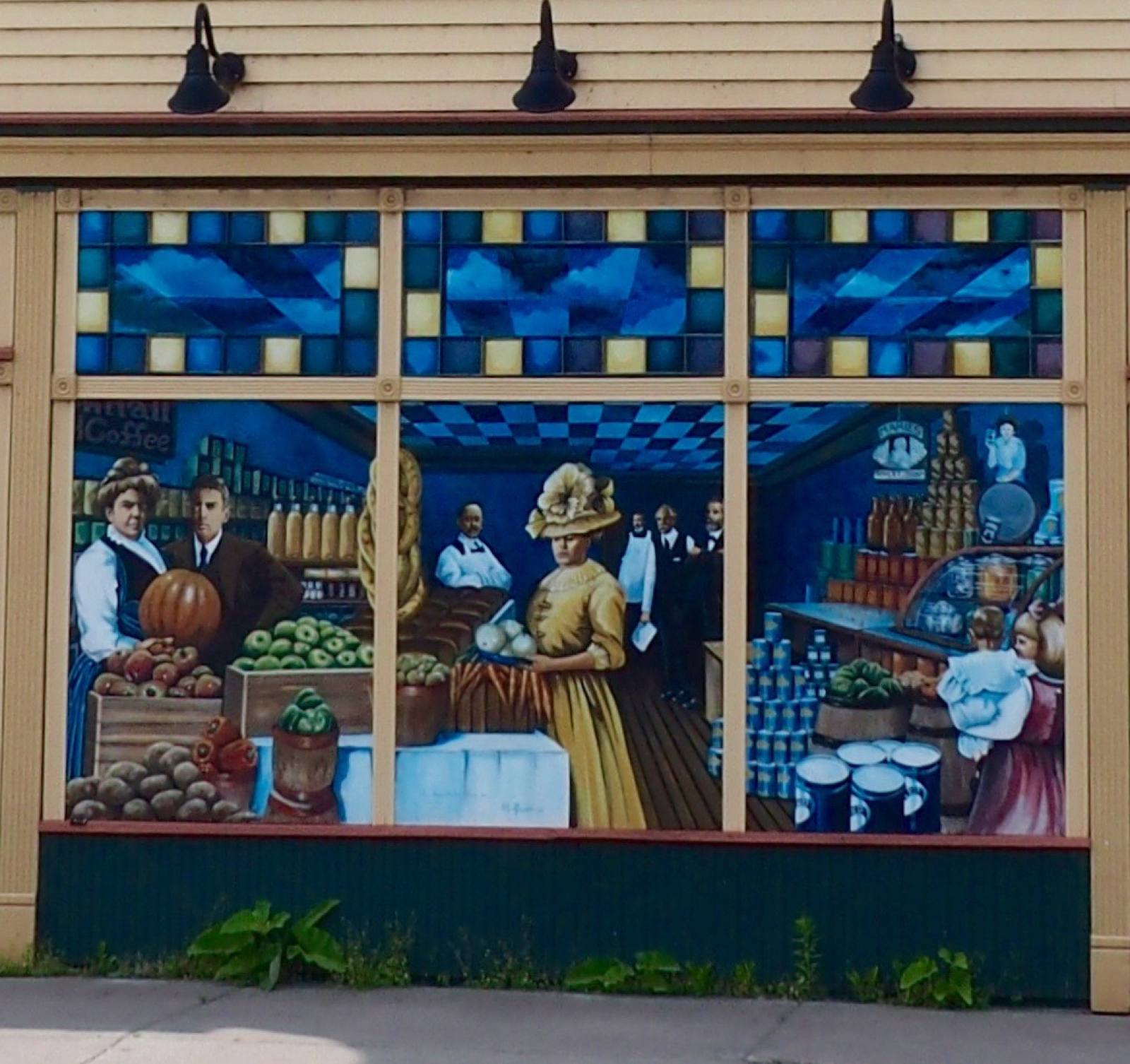 DHOOGE'S STORE MURAL
Storefront from 1910 in Ashland.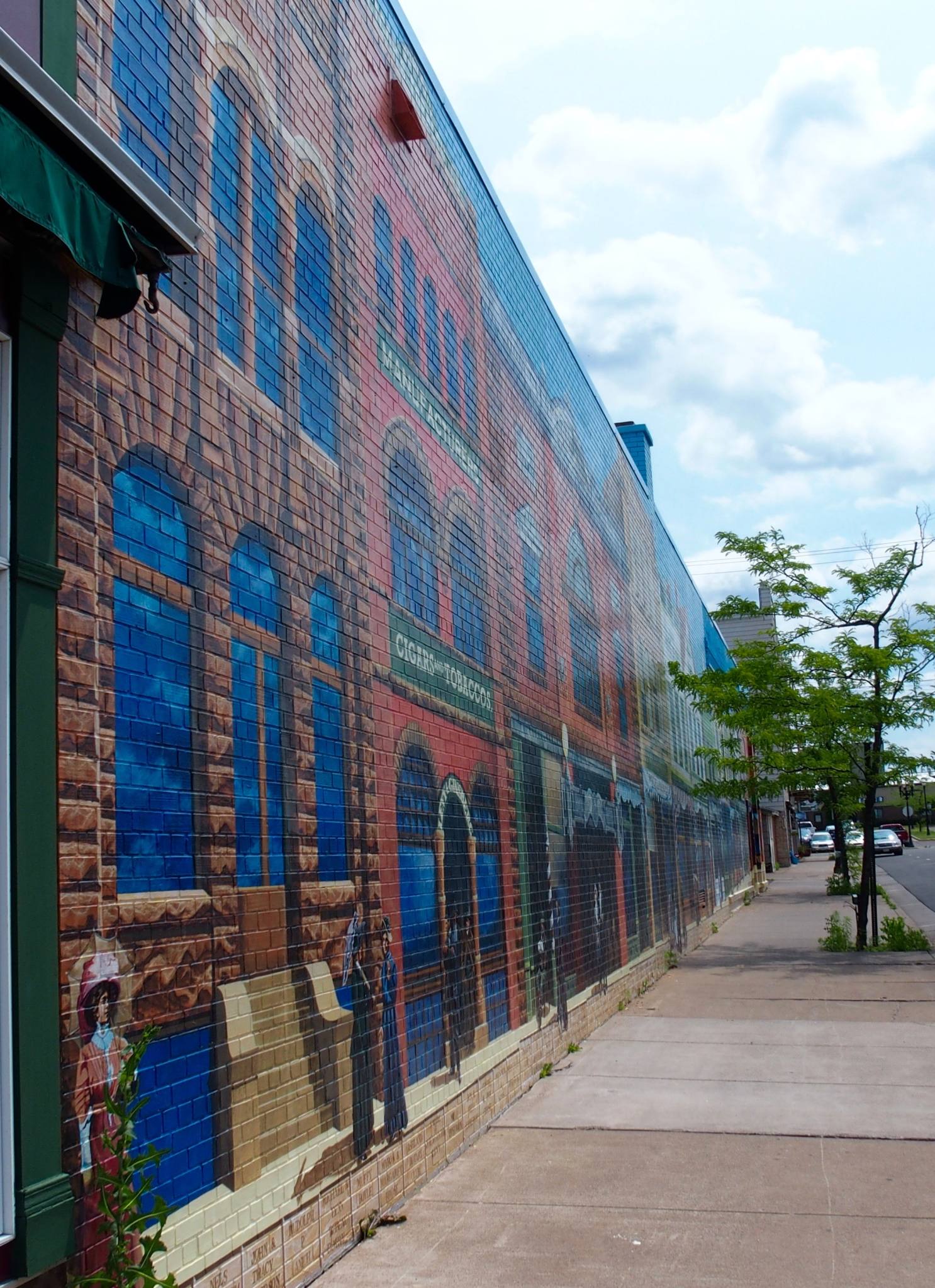 STOREFRONT MURAL
Collection of storefronts from the early 1900s. This mural extends for one city block.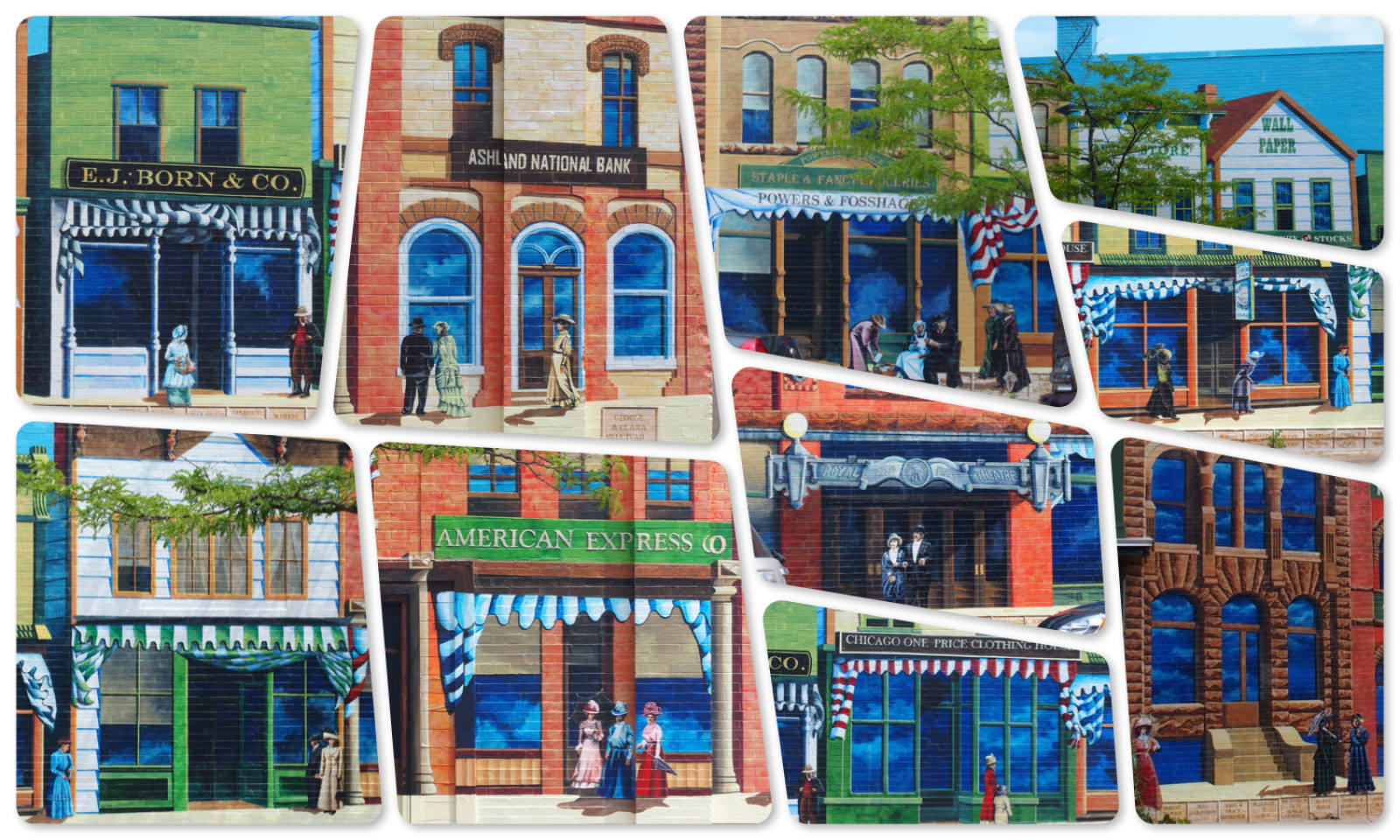 CLOSE UP SHOTS OF THE STOREFRONT MURAL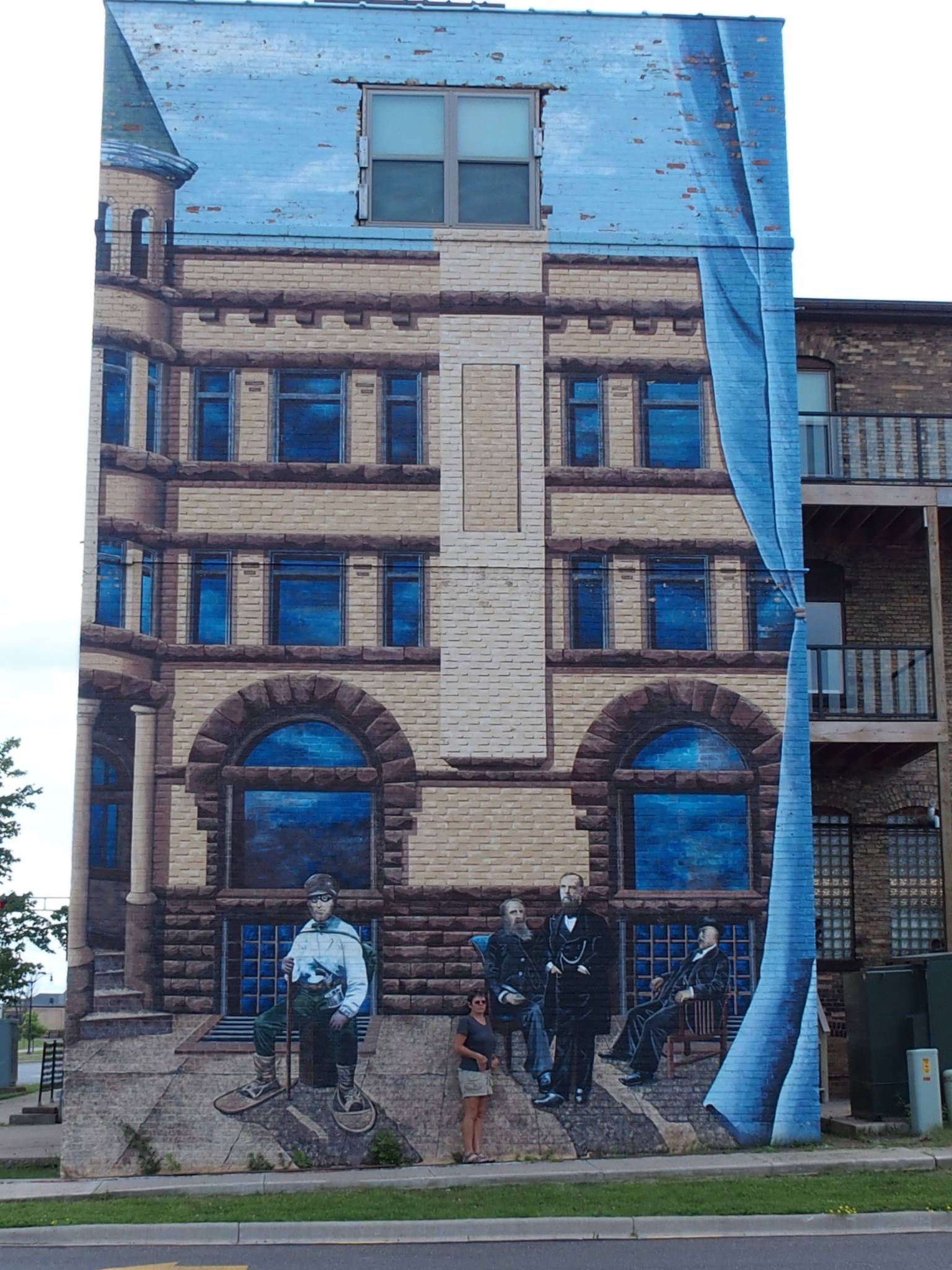 ASAPH WHITTLESEY MURAL
Ashland National Bank from 1892.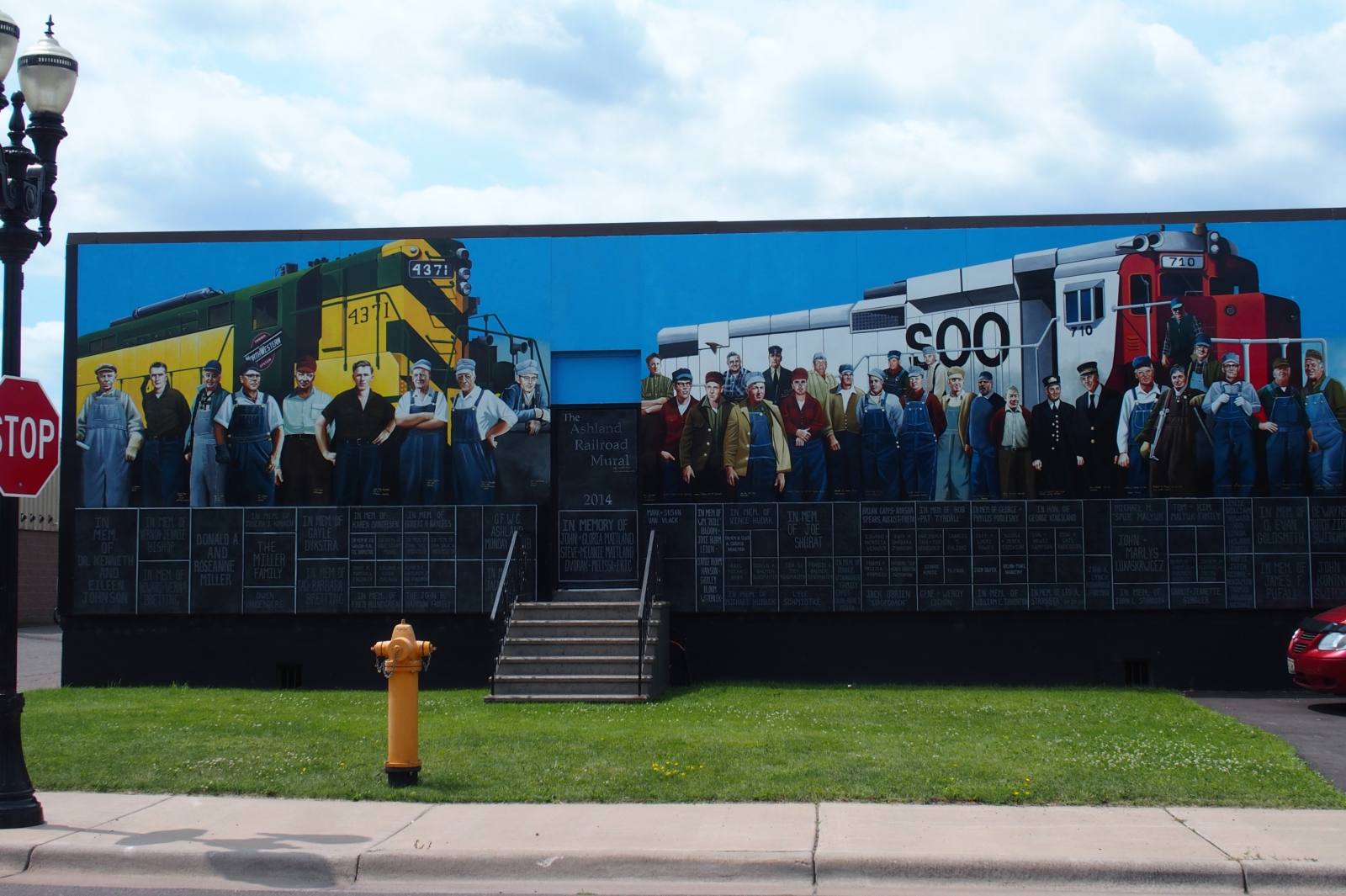 RAILROAD MURAL
This mural represents both the Soo Line and Chicago & Northwestern rail lines that served Ashland.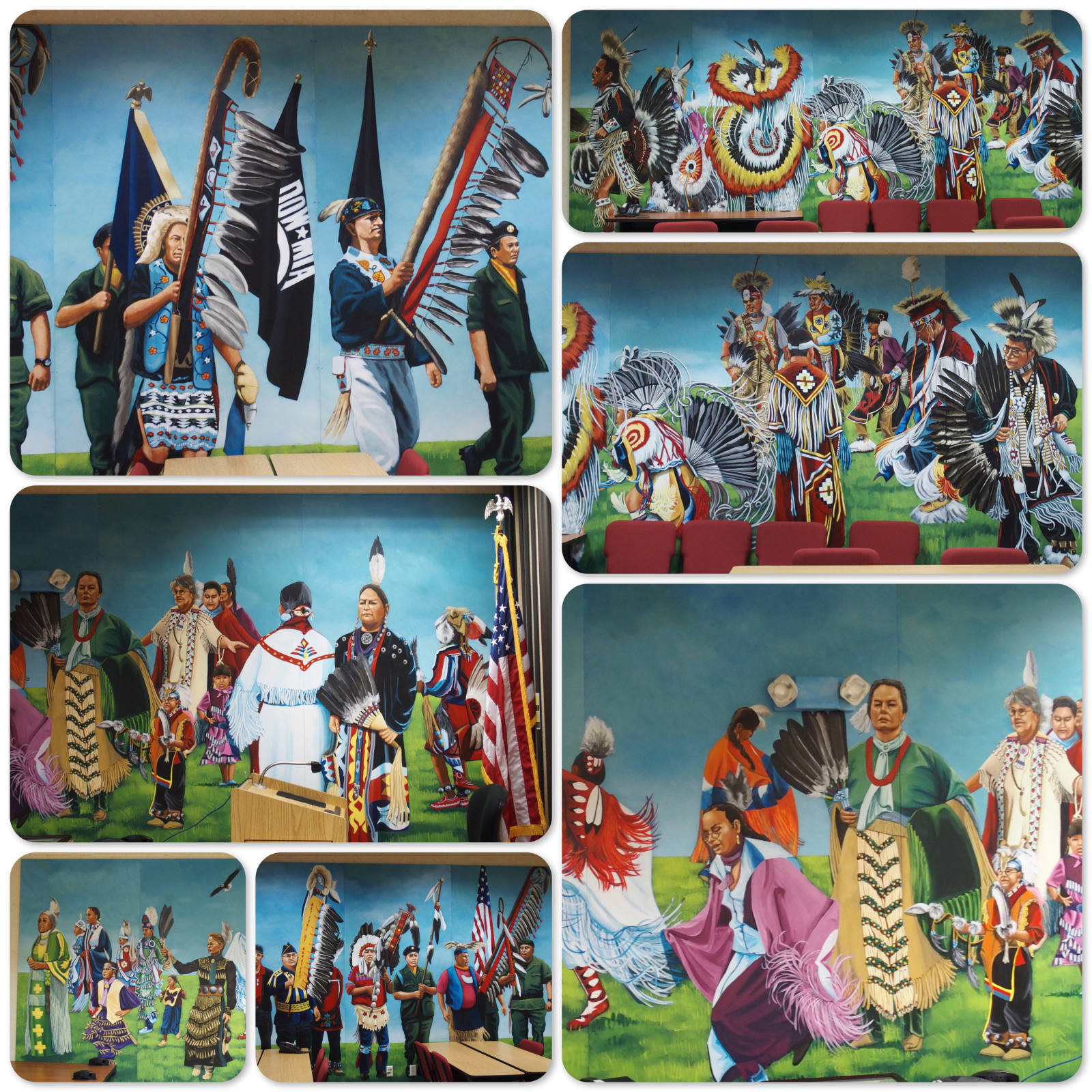 BUREAU OF INDIAN AFFAIRS MURAL
This mural is in the conference room of the Bureau of Indian Affairs. The mural covers three walls and represents a Pow Wow of the BIA's ten tribes in Northern Wisconsin.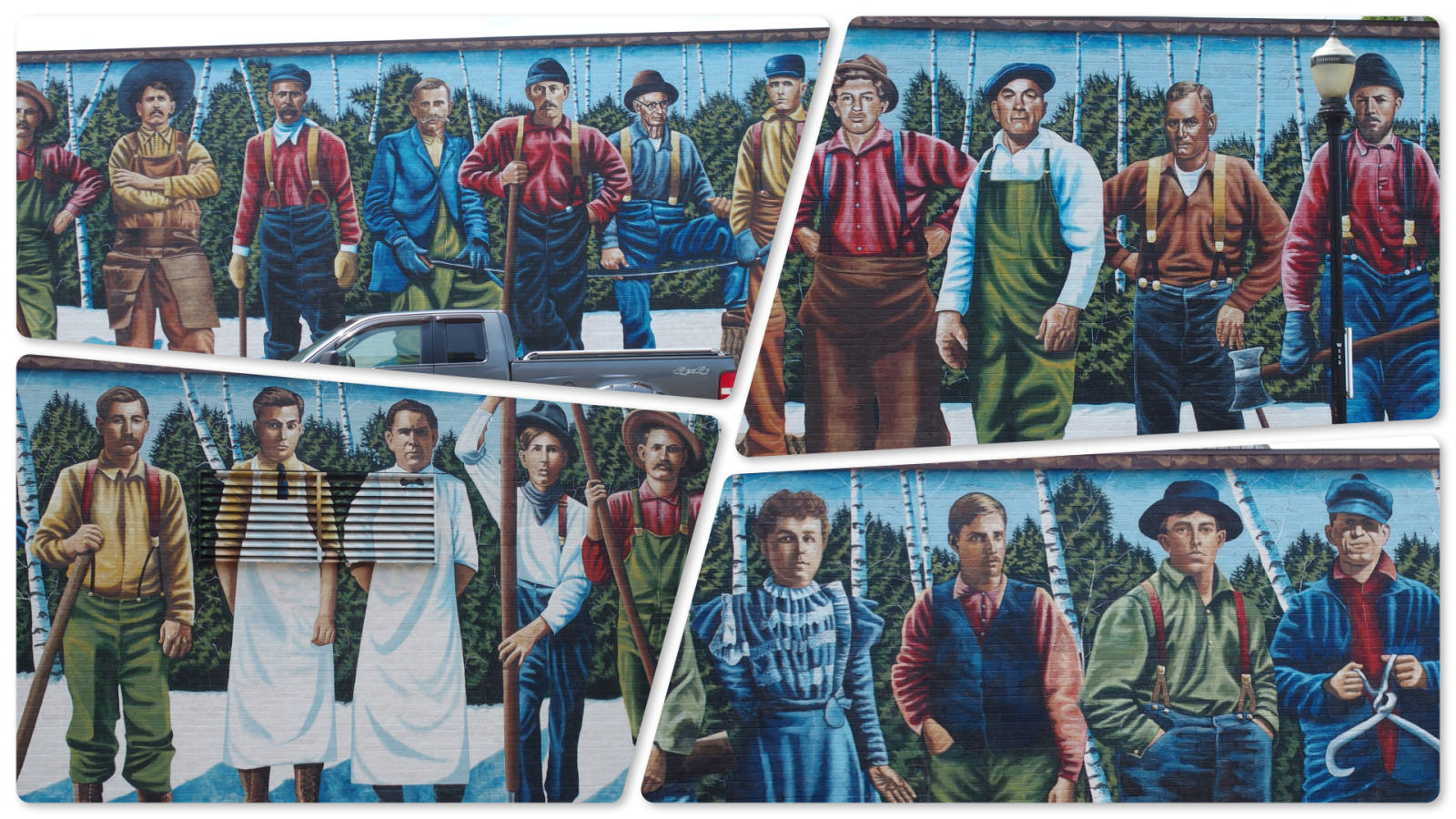 LUMBERJACK MURAL
Depicts the men & one woman of Ashland's lumber era.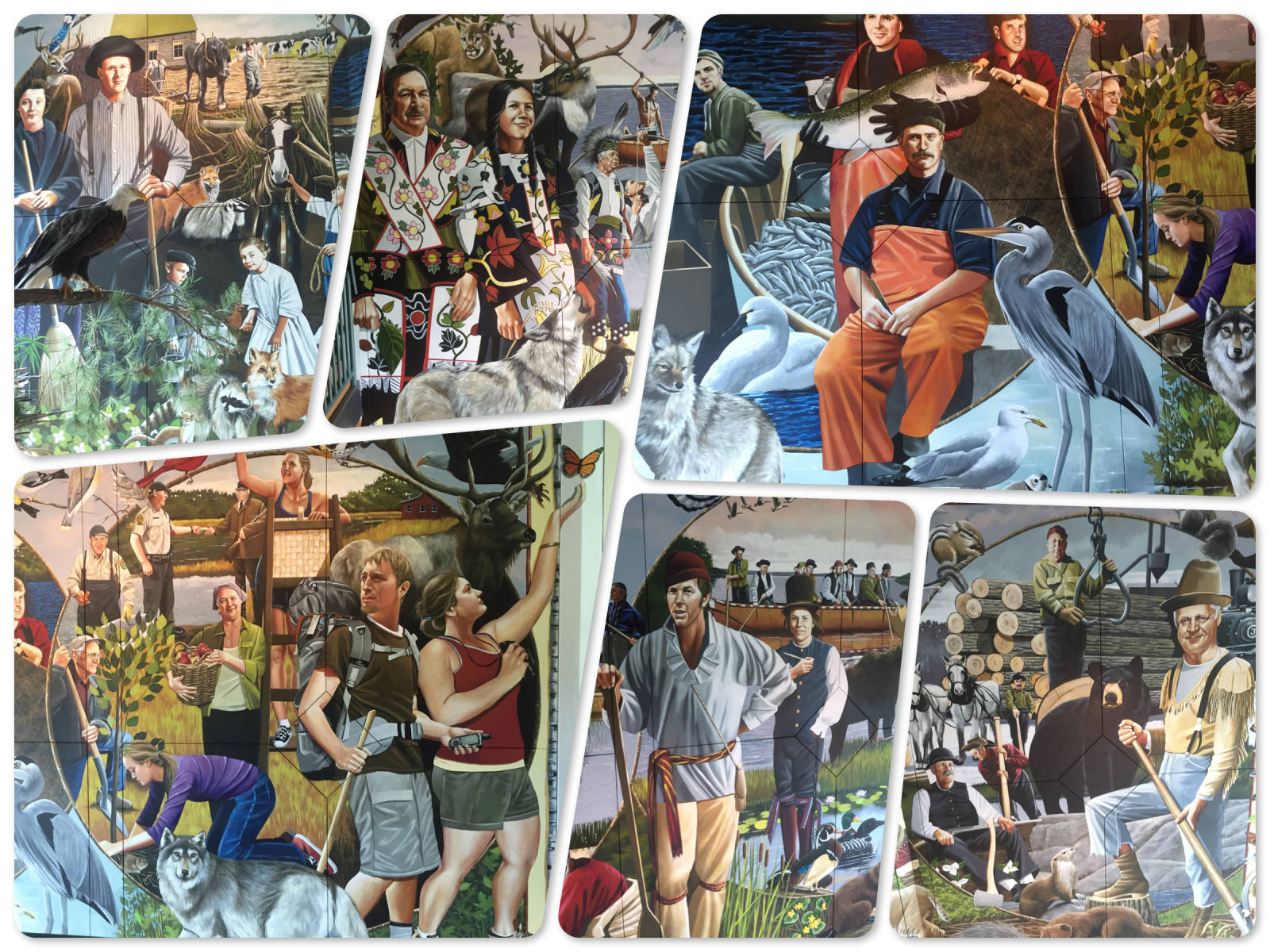 NORTHLAND GREAT LAKES VISITOR CENTER MURAL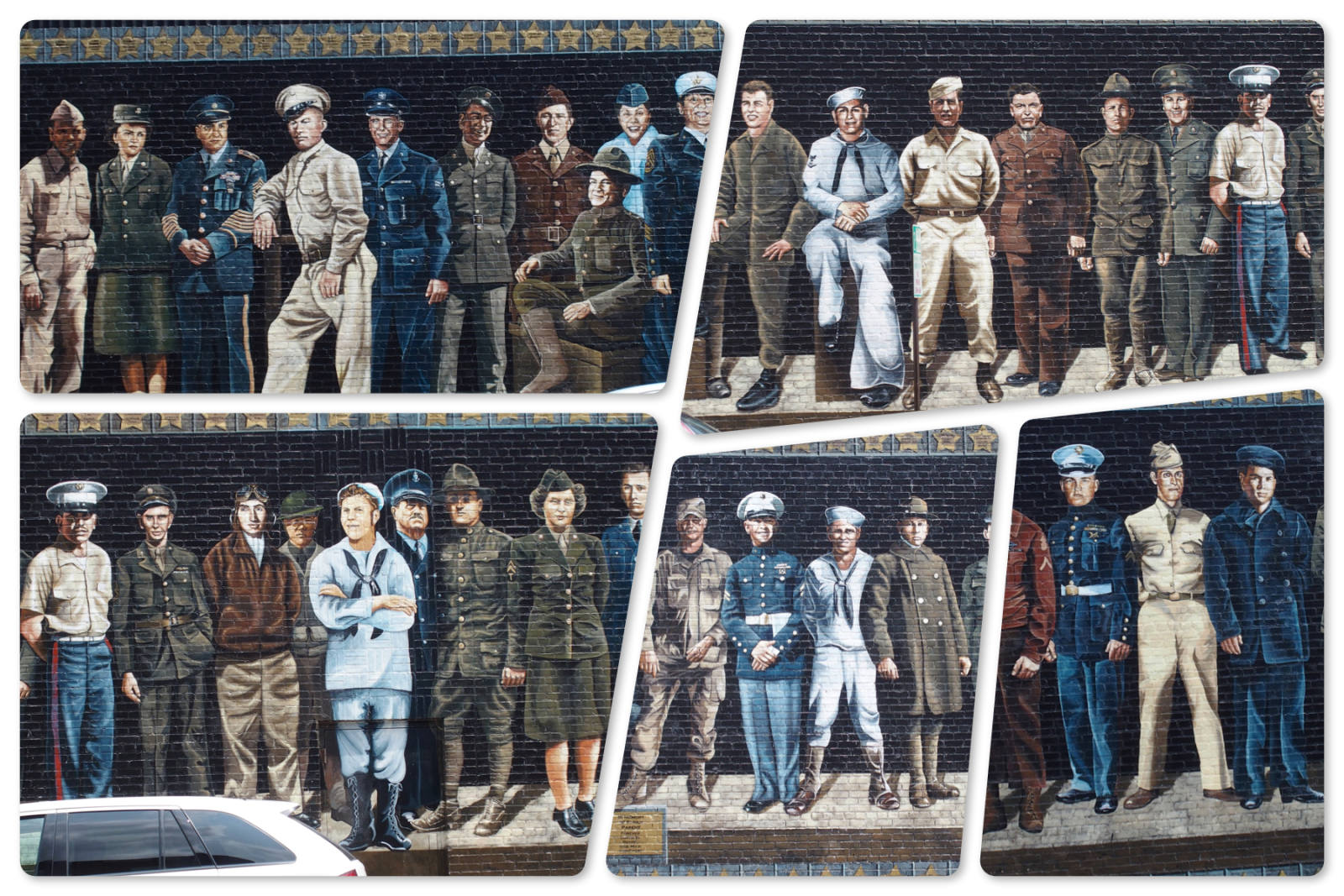 VETERANS MURAL
Another block-long mural. This one honors all Ashland area Military Men & Women who served our nation in various conflicts & wars.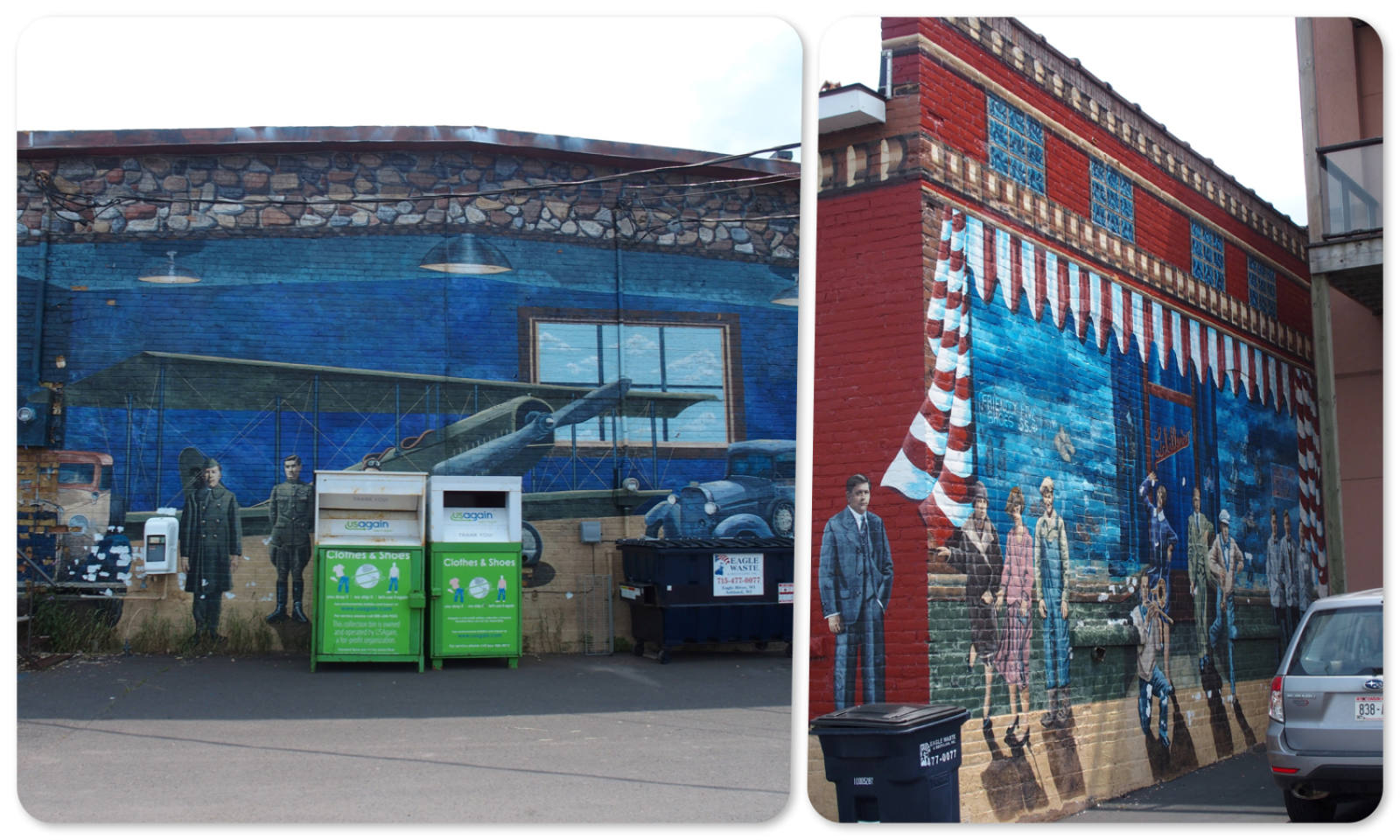 AVIATION, 1920'S JAZZ ERA, & SCHILLER SHOE STORE MURAL
This mural appears to be neglected with donation boxes, a dumpster, a trash can blocking the view, and paint noticeably peeling. Sad. We're hoping it will get the tender loving care it deserves.
Did you spot the photo bomber?
---
All submitted comments are subject to approval. Comments date format is: day/month/year.
---