Mar 10, 2014
"Nice campsite in a park with way too many rules and very restricted options for hikes."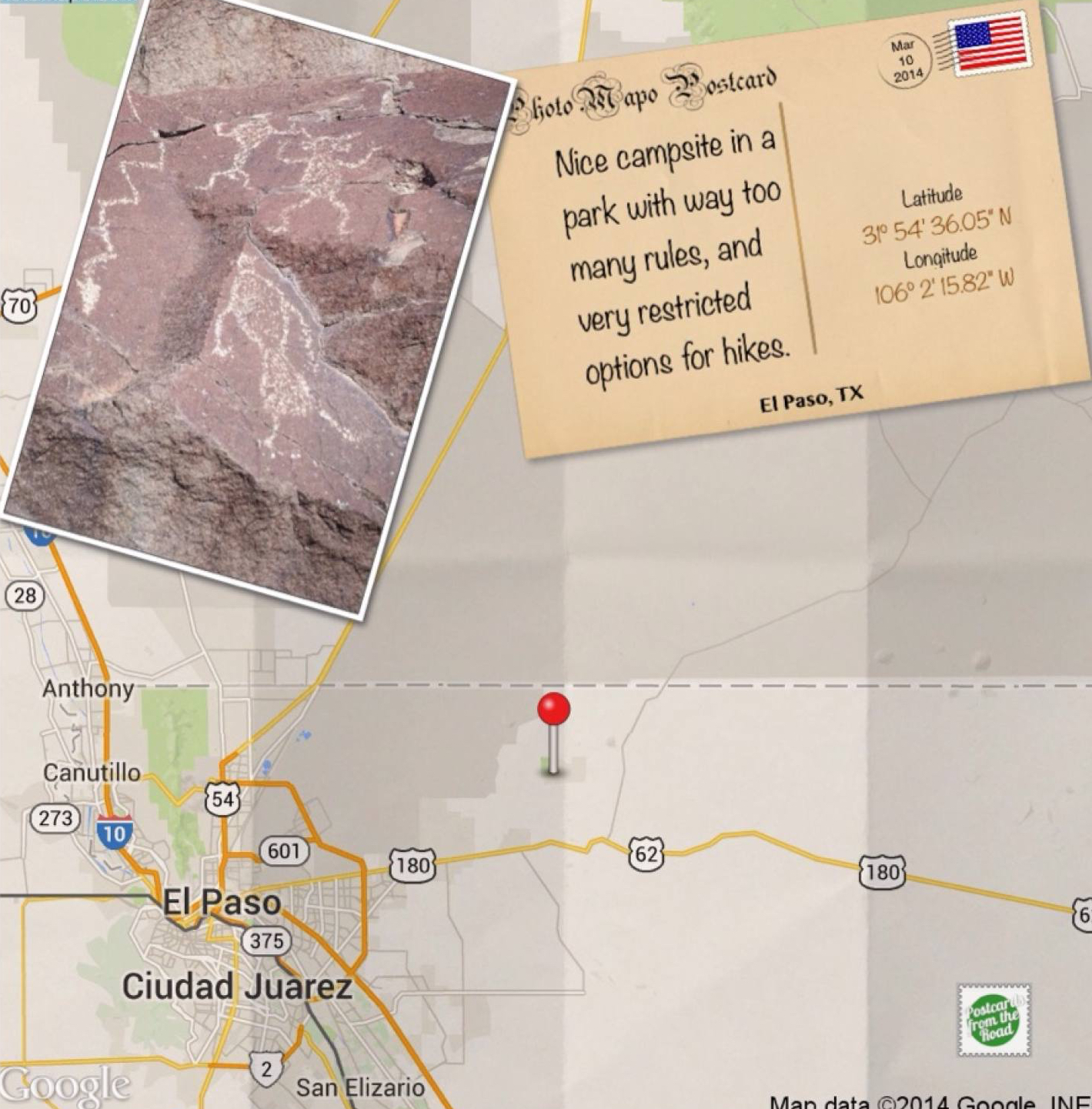 Site #18, this site has water & electric, dump station nearby, 20 sites, 4,500 foot elevation. March 7 - 10th.

Overall Experience: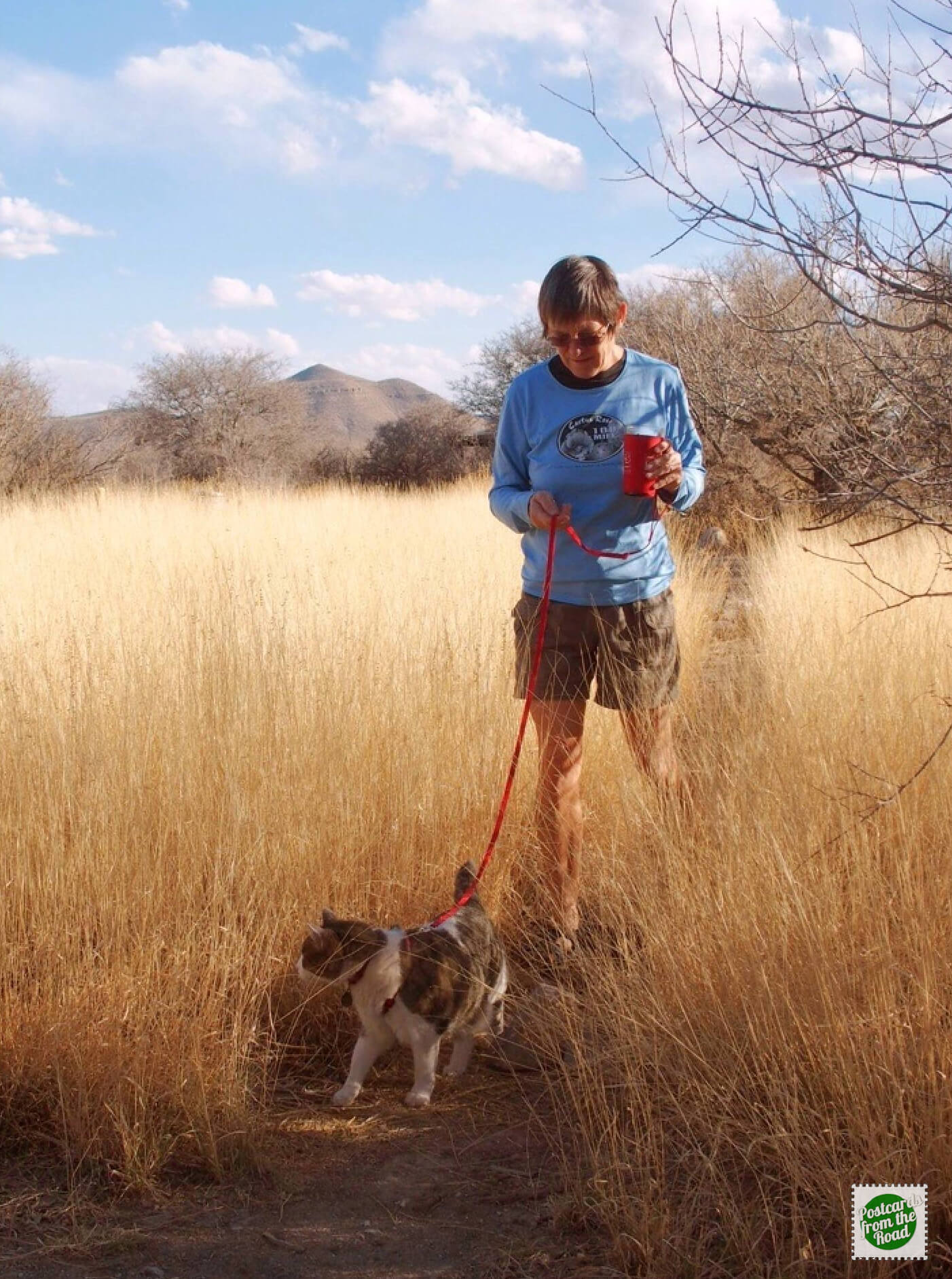 Hueco Tanks has way too many rules, but Stalker doesn't seem to mind. They could still preserve the historic part of the park but go a tad lighter on the rules.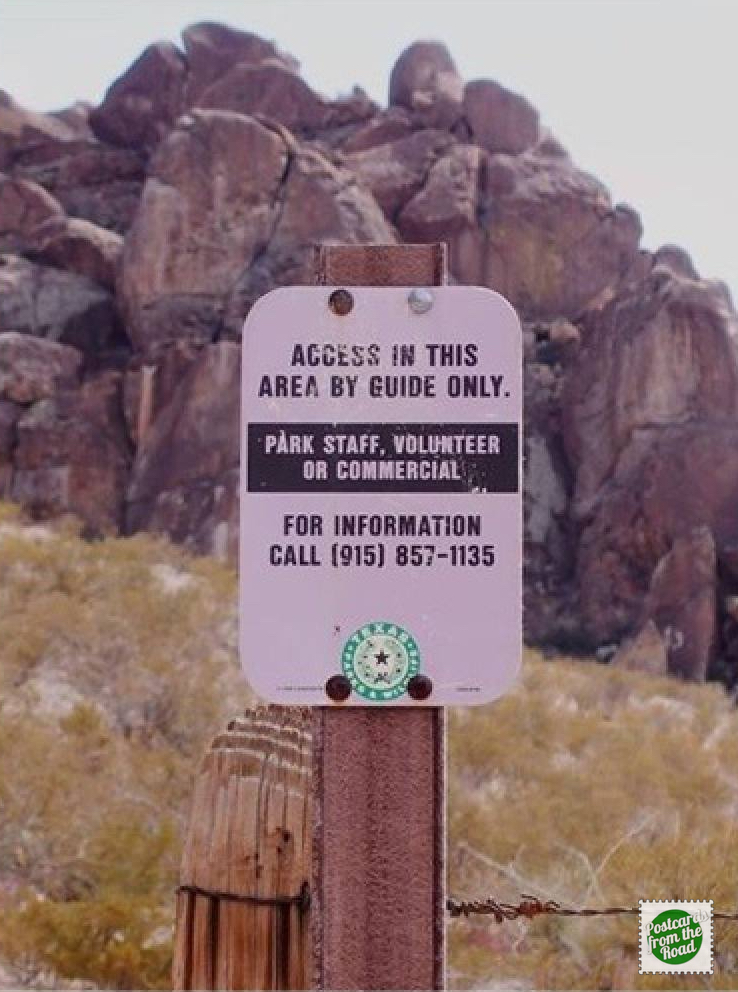 If you visit the park, get used to seeing this sign. There are no hiking options or even short walks from the campground unless you want to walk on paved roads when camping. All trails from the campground have the "access in this area by guide only" signs. You must sign up for a guided tour for all areas of the park, except for North Mountain. At any given time, only 100 people are allowed in the North Mountain area. Campers have the option of lining us at the office at 8 a.m. to get an unguided daily permit for North Mountain.
In all fairness to this park, the camping is nice, with large sites. And the park is well located for day trips to El Paso, Davis Mountains, & Alamo Mountain.
Alamo Mountain
!!While at Hueco Tanks, one of our neighbor campers told us about the outstanding pictographs at Alamo Mountain on BLM land and gave us rather sketchy directions, along with a hand-drawn map. We just had to go out and try to find them. To view in a larger format tap here.
---
All submitted comments are subject to approval. Comments date format is: day/month/year.
---
Our Travel Preferences
We generally like to travel without reservations and prefer public camping opportunities over commercial RV parks. Occasionally we make exceptions — however, not often. We're okay with dry-camping & boondocking, but sometimes hookups are nice. We also enjoy the unique overnight stops that Harvest Hosts and Boondockers Welcome have to offer. These preferences are the foundation for our "Overall Experience" ratings. A "yellow smiley face" doesn't necessarily mean that there's a pool or jacuzzi or whatever, but rather a stopover that we thoroughly enjoyed. While a "yellow neutral face" isn't a bad thing, we didn't get as excited about the campground as others. We think a "yellow frowny face" speaks for itself.
---
Be a Good Steward of our Public Lands
---
---
---
---
Based out of
Bend, OR
• Exploring North America