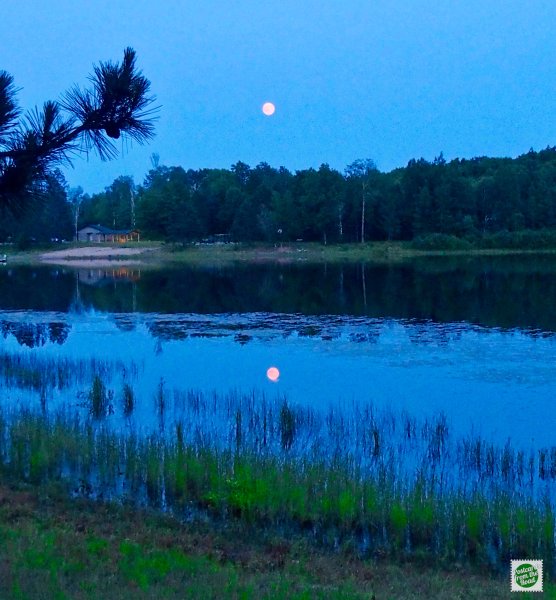 Jun 28, 2015
We're settling in for a relaxing week & a half at Gibson Lake in the UP. What a beautiful setting.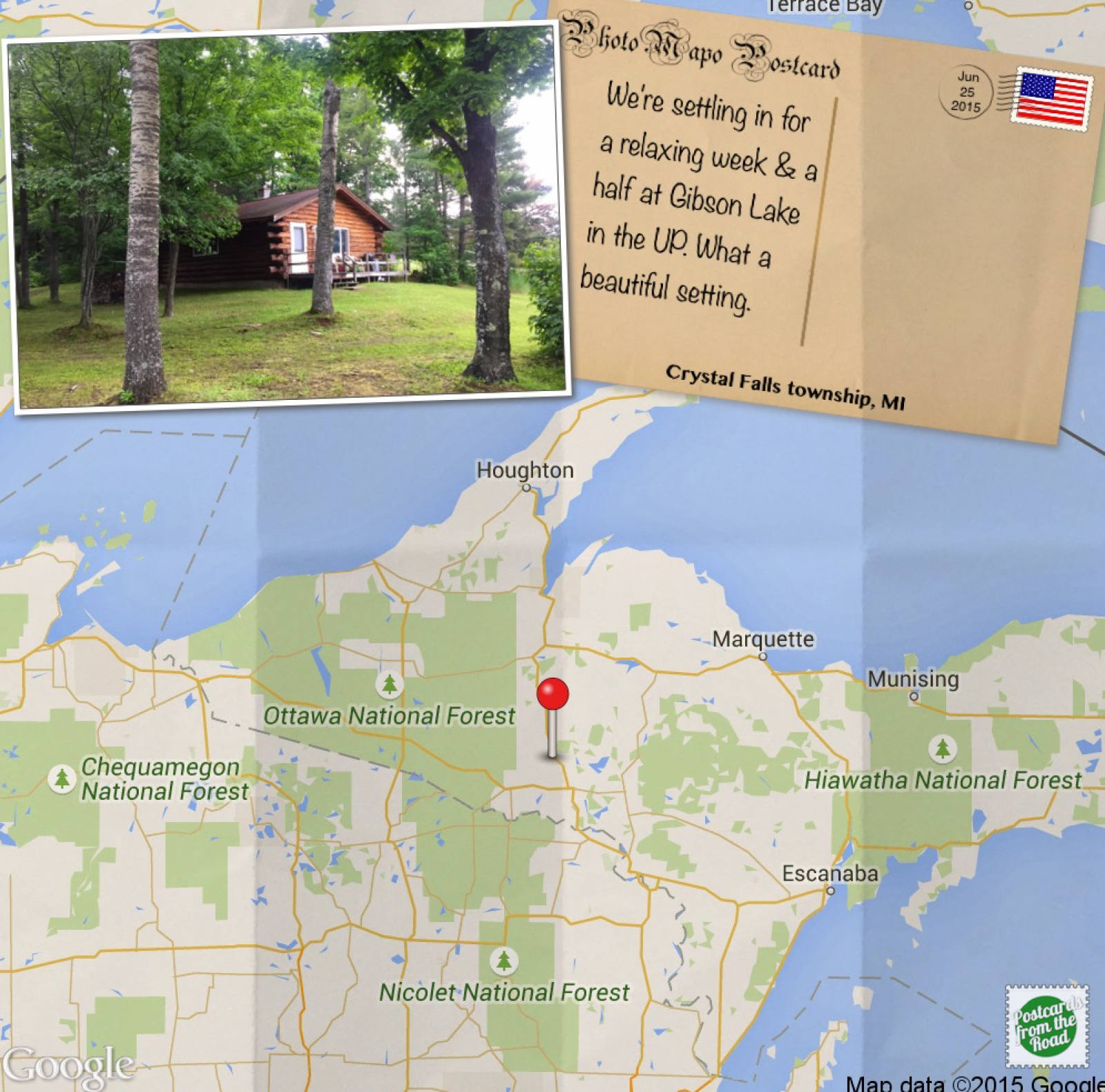 Boondocking on private lake property, 442 ft elevation. June 25 - July 7th.

Overall Experience: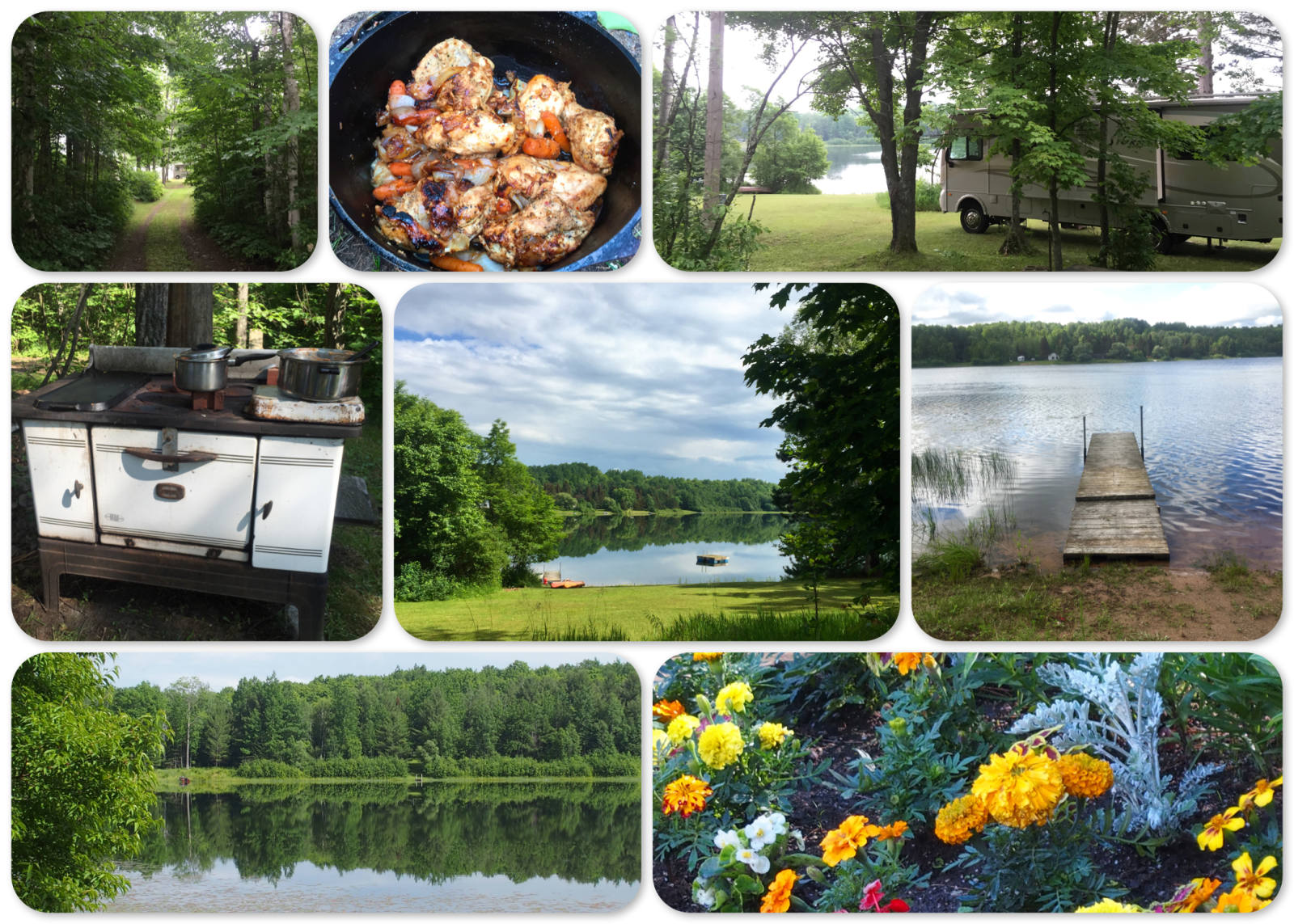 Gibson Lake.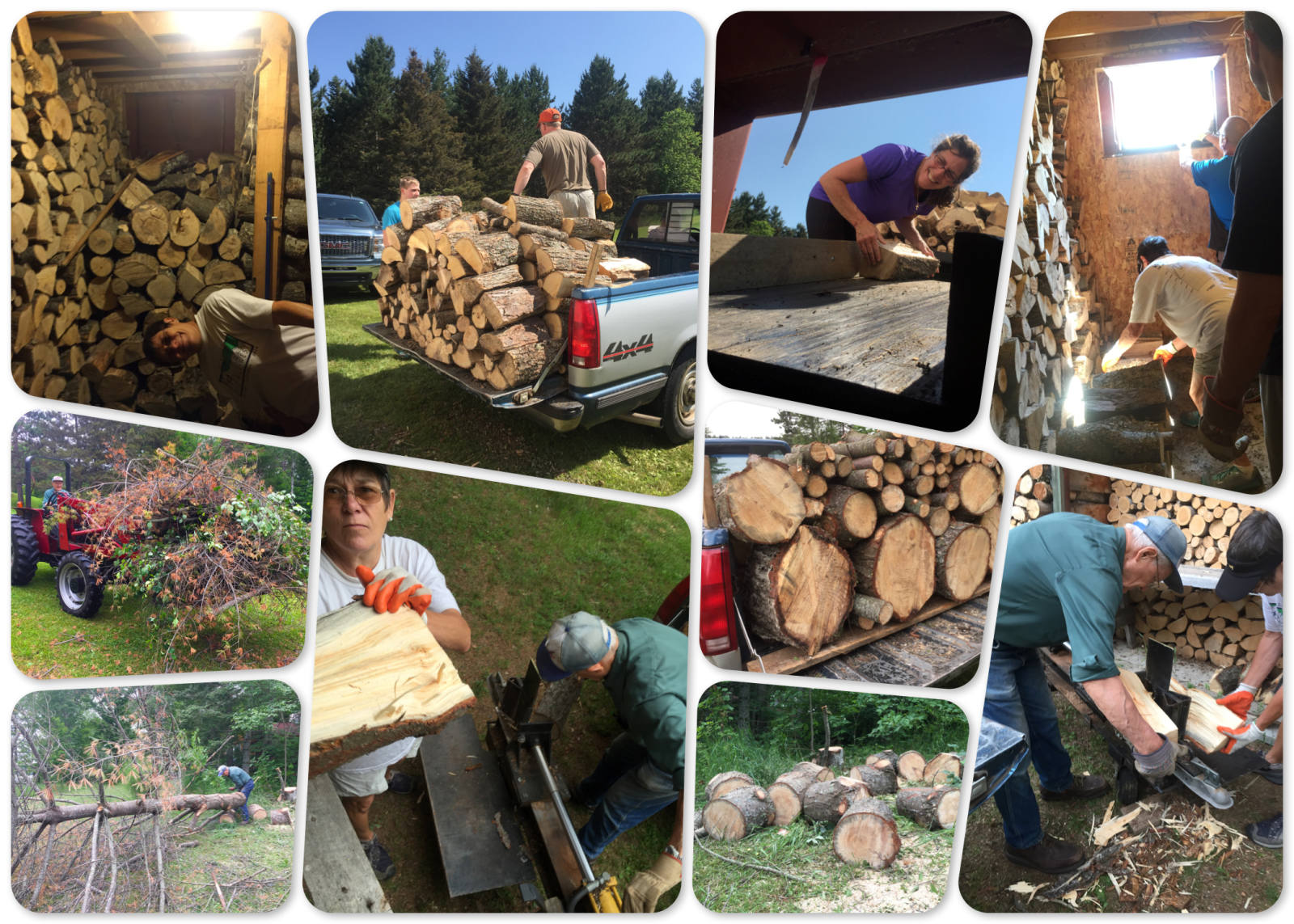 It's all about the wood.
Two different activities in this collage: Stacking cured hard maple in the cellar for winter heating, and cutting down a dead red pine, splitting it, and stacking for the shop stove.
Narrow squeeze arriving & leaving the lakefront site.
---
All submitted comments are subject to approval. Comments date format is: day/month/year.
---
Our Travel Preferences
We generally like to travel without reservations and prefer public camping opportunities over commercial RV parks. Occasionally we make exceptions — however, not often. We're okay with dry-camping & boondocking, but sometimes hookups are nice. We also enjoy the unique overnight stops that Harvest Hosts and Boondockers Welcome have to offer. These preferences are the foundation for our "Overall Experience" ratings. A "yellow smiley face" doesn't necessarily mean that there's a pool or jacuzzi or whatever, but rather a stopover that we thoroughly enjoyed. While a "yellow neutral face" isn't a bad thing, we didn't get as excited about the campground as others. We think a "yellow frowny face" speaks for itself.
---
Be a Good Steward of our Public Lands
---
---
---
---
Based out of
Bend, OR
• Exploring North America