Jun 19, 2015
We're spending the night parked at a Harvest Hosts member — Five & 20 Spirits and Brewery. What an interesting concept: a distillery, brewery, and winery all in one.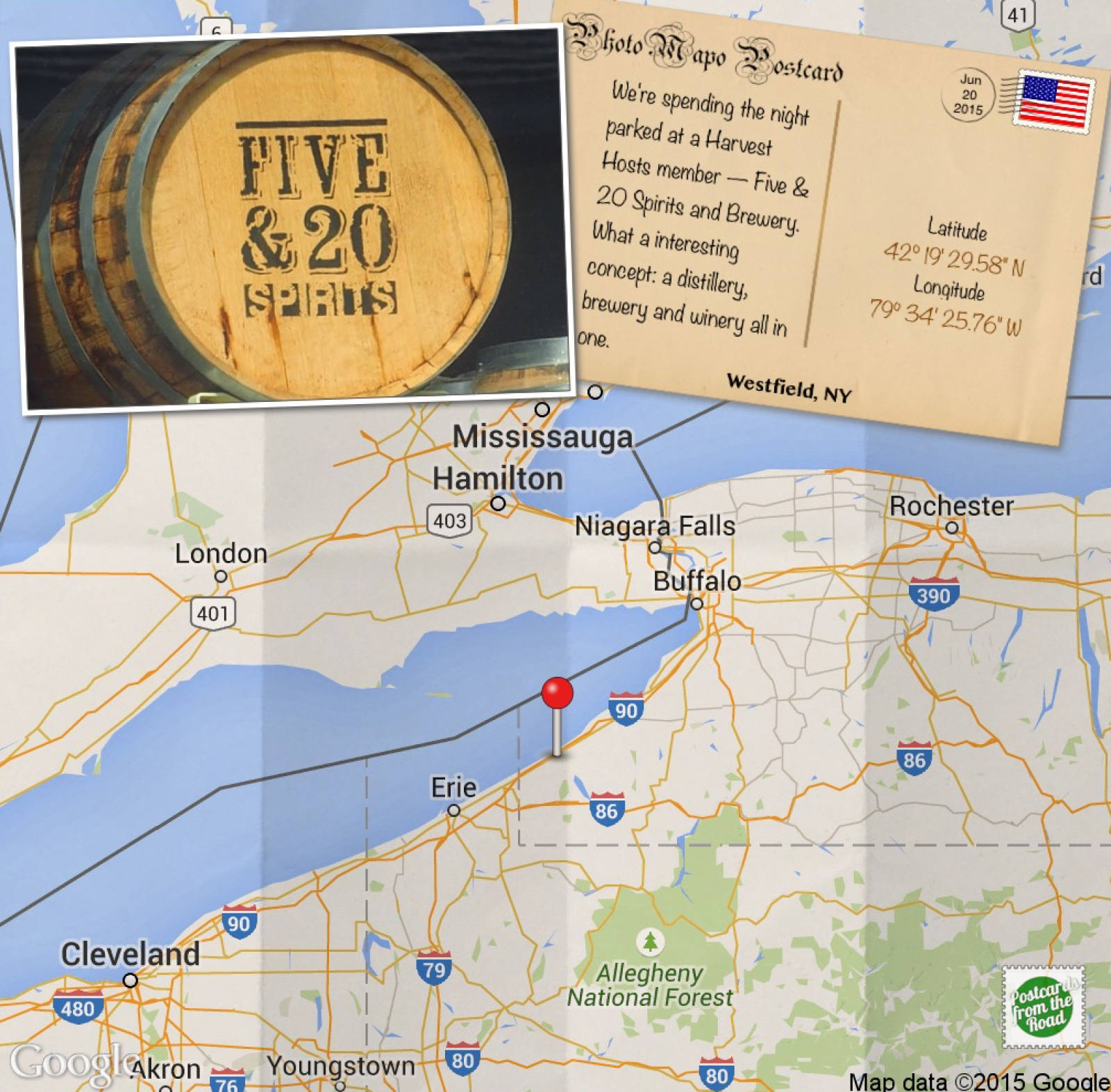 Harvest Host member - Five & 20 Spirits & Brewing. Dry camping no hookups or dump station, must have an active Harvest Hosts membership for an overnight visit. 730' elevation. June 19th - 20th.

Overall Experience: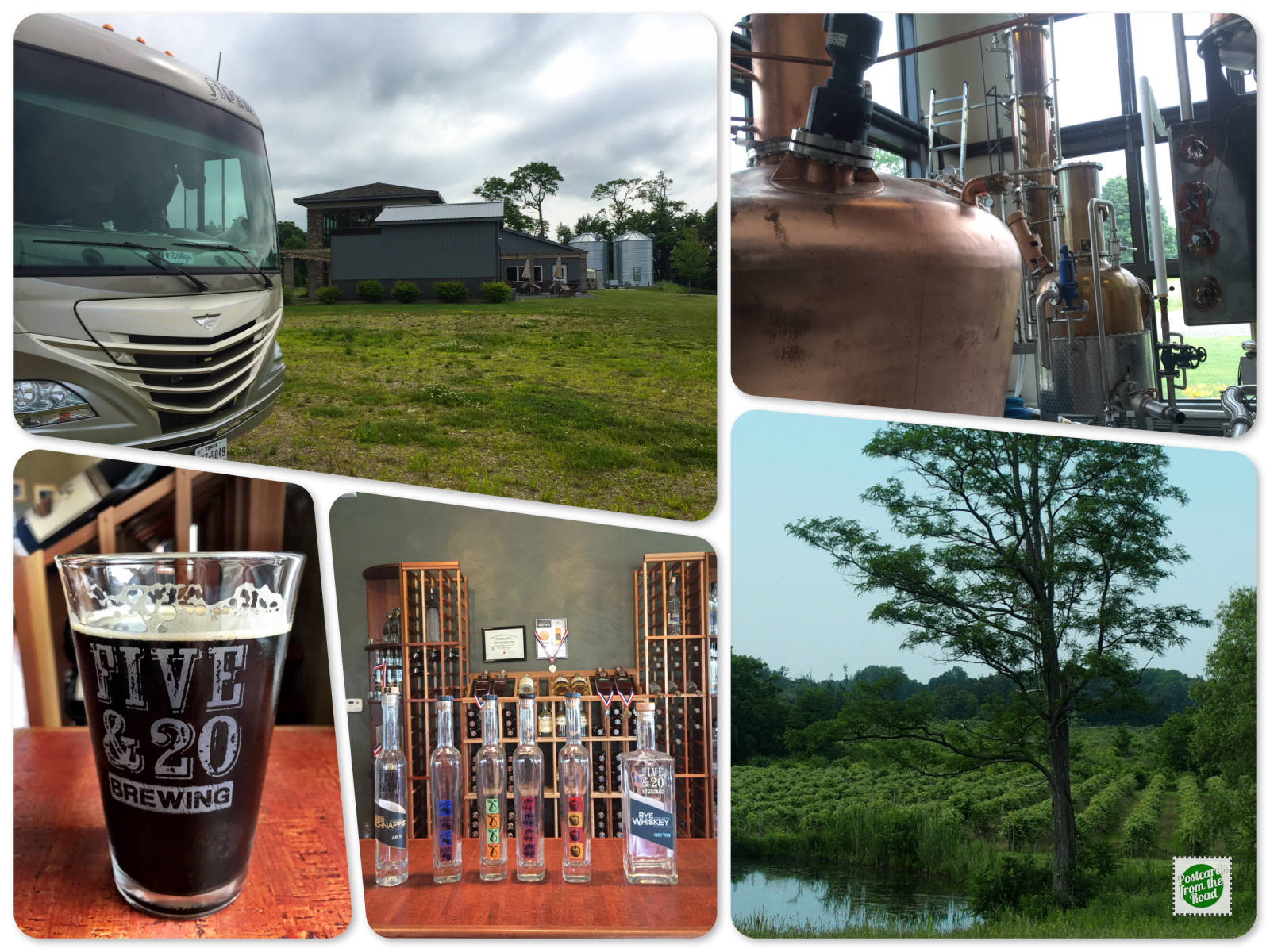 FIVE & 20 SPIRITS AND BREWING
---
Additional Info: Five & 20 Spirits & Brewing is a craft distillery and brewery located in Westfield, New York. The name "Five & 20" refers to the farm's address at 8398 West Route 20.
The facility produces a range of artisanal spirits, including whiskey, bourbon, rye, vodka, and gin, using locally sourced ingredients. The distillery also has a tasting room where visitors can sample the spirits and learn about the production process.
In addition to the spirits, Five & 20 also produces a variety of craft beers. The beers are brewed on site using a 10-barrel system and feature a rotating selection of styles, including IPAs, stouts, and lagers.
Five & 20 is located on a 80-acre property that includes a vineyard, orchard, and farm. The facility is committed to sustainable and environmentally friendly practices and uses solar power to generate electricity.
---
All submitted comments are subject to approval. Comments date format is: day/month/year.
---
Our Travel Preferences
We generally like to travel without reservations and prefer public camping opportunities over commercial RV parks. Occasionally we make exceptions — however, not often. We're okay with dry-camping & boondocking, but sometimes hookups are nice. We also enjoy the unique overnight stops that Harvest Hosts and Boondockers Welcome have to offer. These preferences are the foundation for our "Overall Experience" ratings. A "yellow smiley face" doesn't necessarily mean that there's a pool or jacuzzi or whatever, but rather a stopover that we thoroughly enjoyed. While a "yellow neutral face" isn't a bad thing, we didn't get as excited about the campground as others. We think a "yellow frowny face" speaks for itself.
---
About Us
This site is an attempt to chronicle our travels using our unique "Postcard" style with snippets of info. Continue Reading....
---
Be a Good Steward of our Public Lands
---
---
---
---
Based out of
Bend, OR
• Exploring North America