Jul 18, 2015
We have a nice boondocking spot near a friend & are thoroughly enjoying all that Ely offers. The Boundary Waters Canoe Area Wilderness has plenty of paddling opportunities.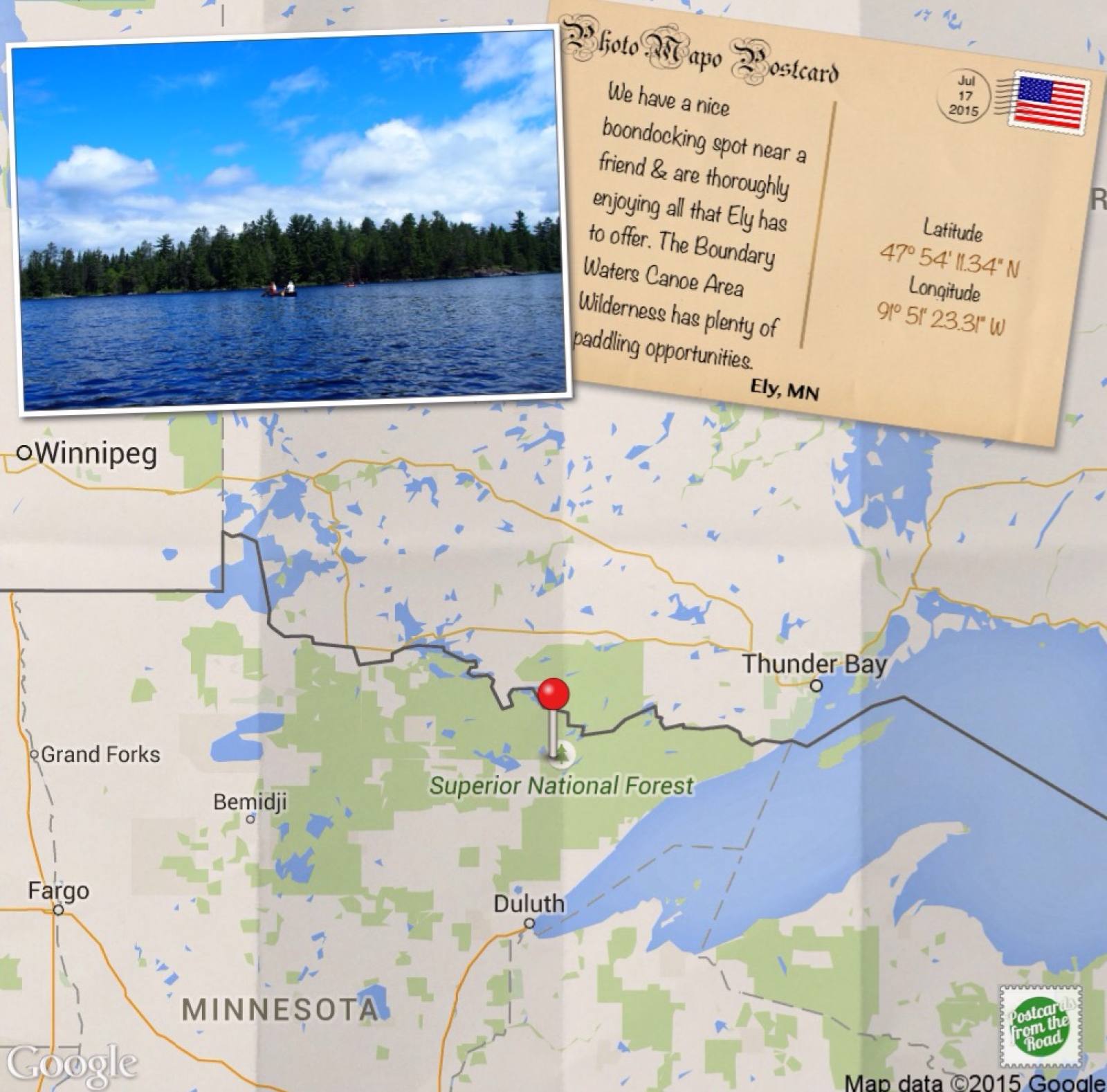 Boondocking on private property, 1,409 ft elevation. July 14th - 19th. Overall Experience: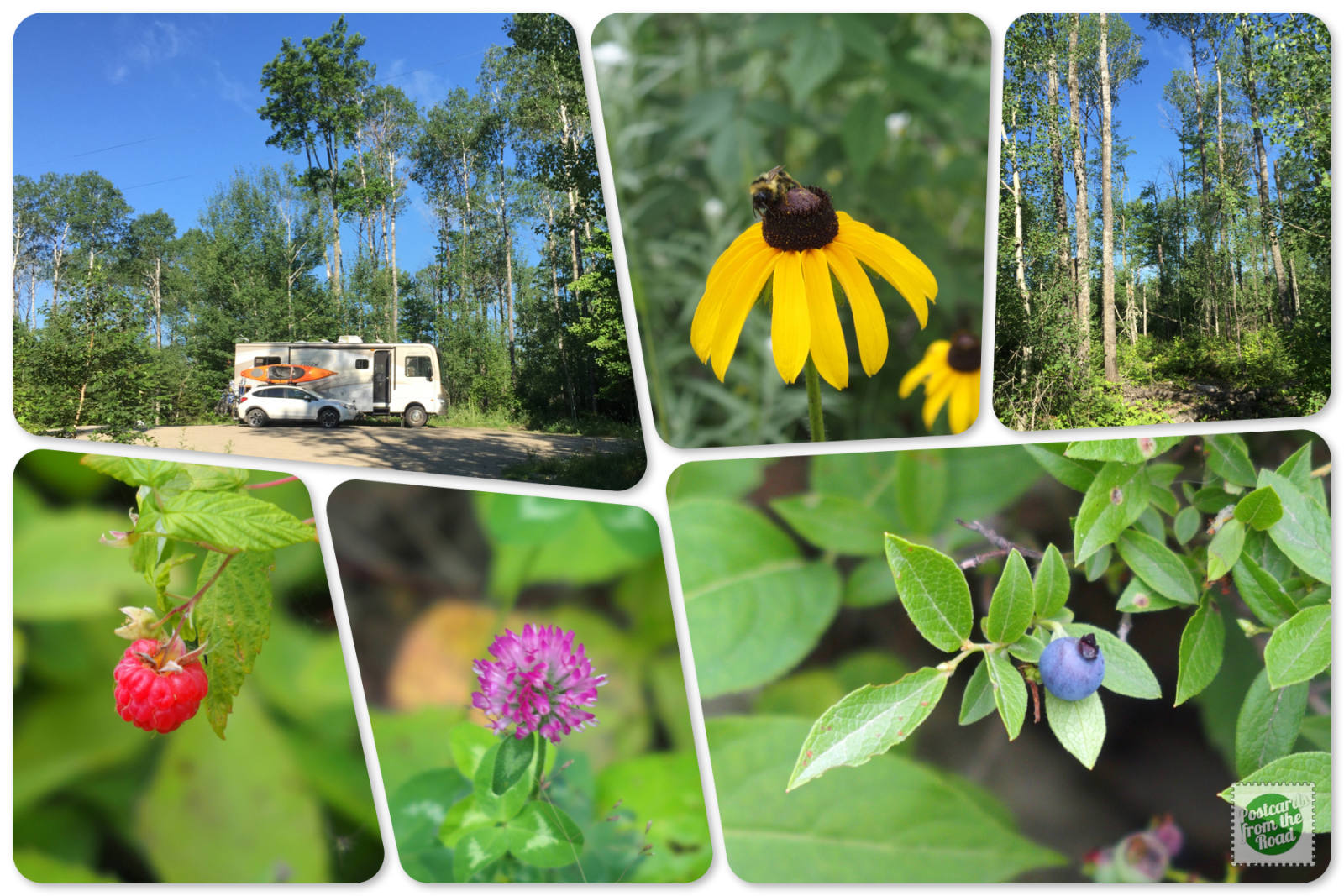 Boondocking near Ely, MN.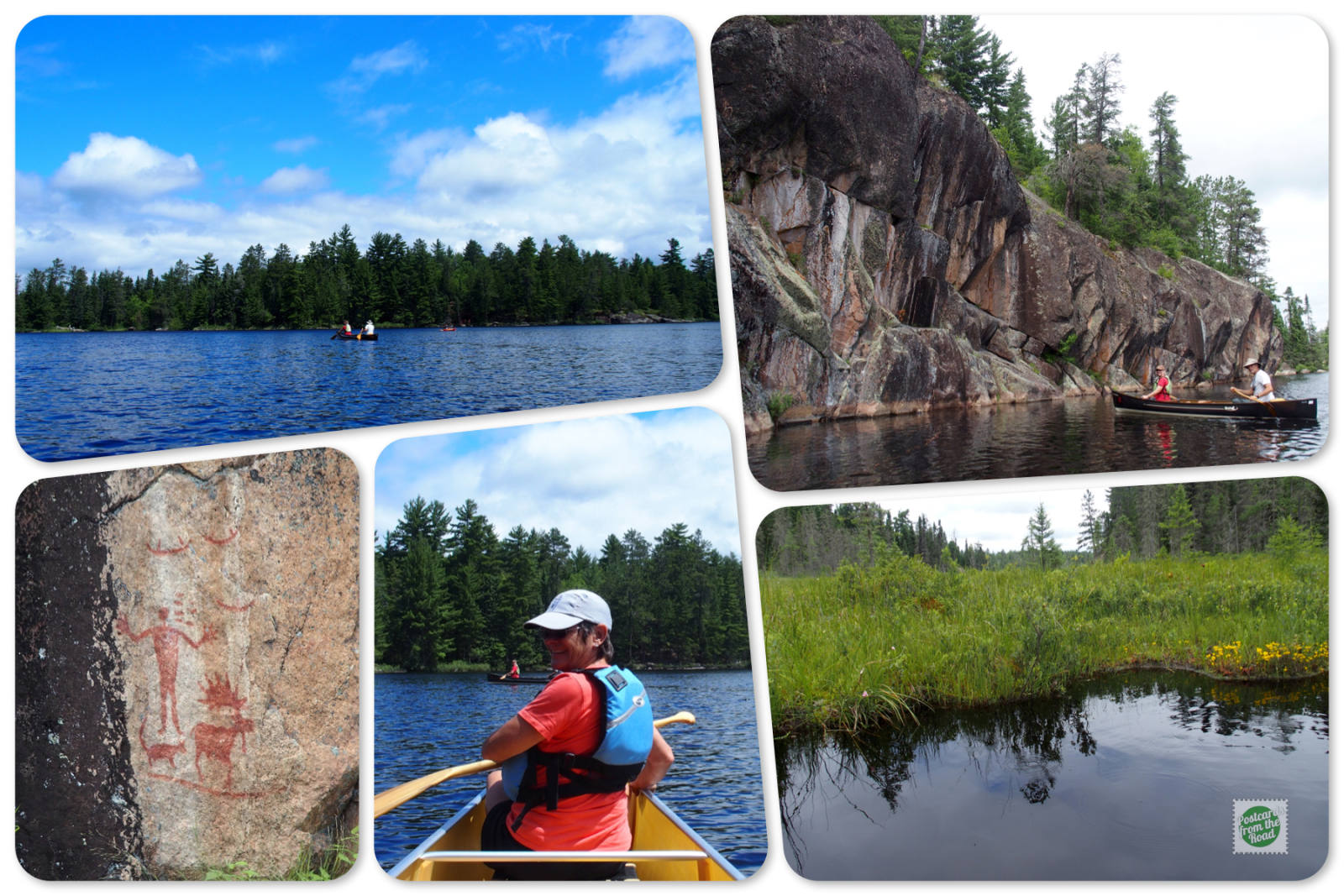 Paddling North Hegman Lake.
Local Flavor – Area Businesses We Enjoyed & Recommend
• Boathouse Brewpub & Restaurant If you're looking for a brewpub, this is the only player in the area.
• Insula Restaurant Fusion American Dining.
• Rockwood Bar & Grill Good food & live music.
• The Chocolate Moose Fine dining in an informal setting.
---
Aditional Info: Ely, Minnesota is a small city located in the northeastern corner of the state, just a few miles from the Canadian border. It is the county seat of St. Louis County and is part of the Iron Range region. The city is known for its outdoor activities and wildlife, with the Boundary Waters Canoe Area Wilderness and the Superior National Forest nearby. The city of Ely is home to a variety of businesses and organizations, including the International Wolf Center, the North American Bear Center, and the University of Minnesota-Duluth's Natural Resources Research Institute. The city also hosts a variety of festivals throughout the year, including the Ely Winter Festival and the Ely Folk School. Ely is also home to a number of small, locally-owned restaurants and shops, as well as a vibrant arts scene. The city is a great place to explore and experience the beauty of the Northwoods, with plenty of outdoor activities and attractions to enjoy.
---
All submitted comments are subject to approval. Comments date format is: day/month/year.
---