We are planning a one-nighter at Cumberland Mountain State Park before moving on in the morning. It's a nice park, but we have places to go & people to see down the road.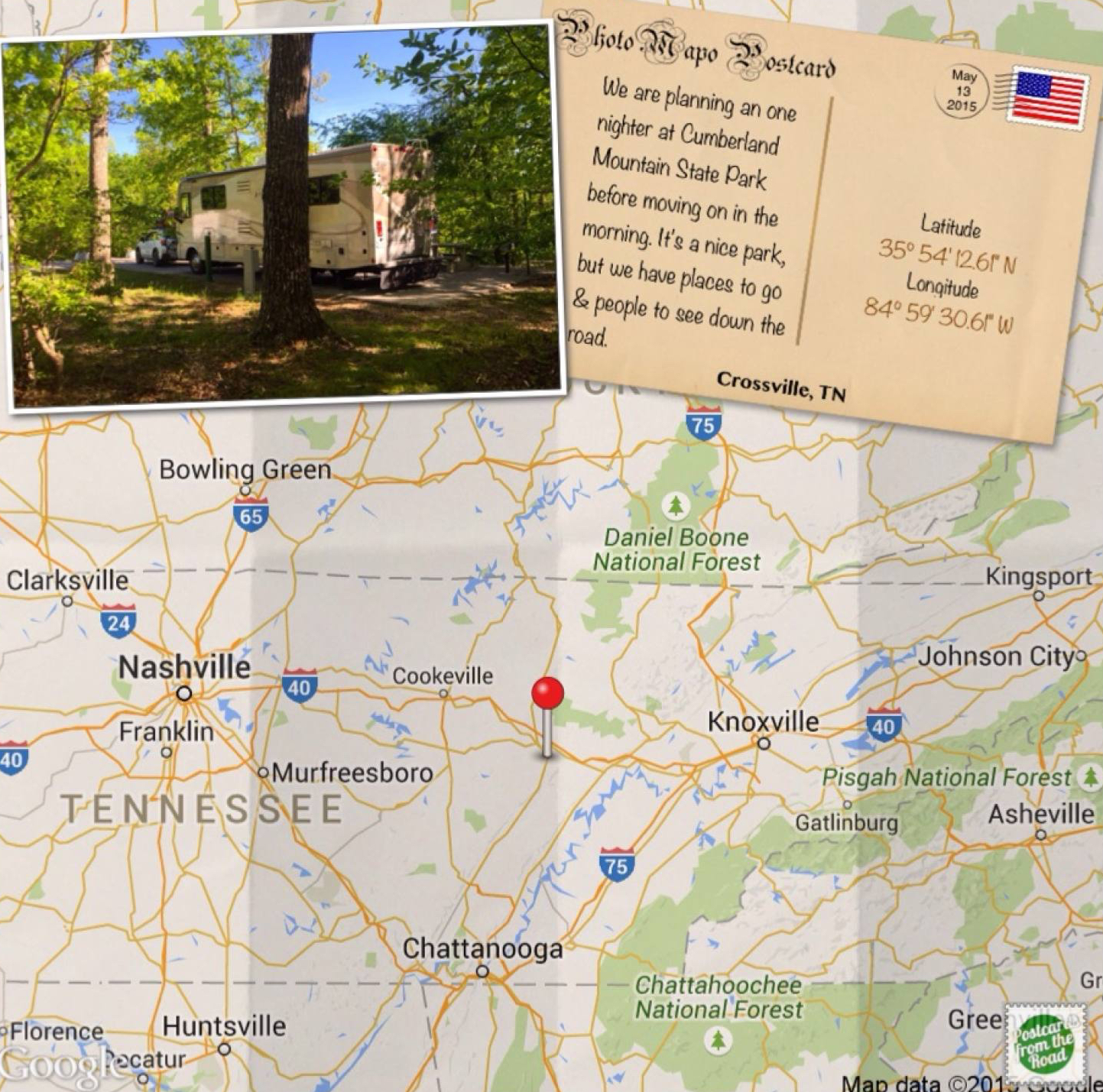 Cumberland Mountain State Park: Site #136, this site has water & electric hookups, dump station available, 153 sites, 1791 foot elevation. May 13th - 14th.

Overall Experience:
---
Addition Info: Cumberland Mountain State Park covers an area of over 1,700 acres and boasts stunning natural features, such as scenic waterfalls, rugged mountain terrain, and pristine lakes. Visitors can enjoy a wide range of outdoor activities, including hiking, fishing, boating, swimming, camping, and birdwatching. The park also features a championship golf course, a sand beach, and a historic homestead that provides a glimpse into Tennessee's past. Cumberland Mountain State Park is a destination for anyone looking to experience the natural beauty and cultural heritage of Tennessee.
---
All submitted comments are subject to approval. Comments date format is: day/month/year.
---
Our Travel Preferences
We generally like to travel without reservations and prefer public camping opportunities over commercial RV parks. Occasionally we make exceptions — however, not often. We're okay with dry-camping & boondocking, but sometimes hookups are nice. We also enjoy the unique overnight stops that Harvest Hosts and Boondockers Welcome have to offer. These preferences are the foundation for our "Overall Experience" ratings. A "yellow smiley face" doesn't necessarily mean that there's a pool or jacuzzi or whatever, but rather a stopover that we thoroughly enjoyed. While a "yellow neutral face" isn't a bad thing, we didn't get as excited about the campground as others. We think a "yellow frowny face" speaks for itself.
---
About Us
This site is an attempt to chronicle our travels using our unique "Postcard" style with snippets of info. Continue Reading....
---
Be a Good Steward of our Public Lands
---
---
---
---
Based out of
Bend, OR
• Exploring North America