We discovered two excellent craft breweries in Brookings and a pizza restaurant where their beers are brewed at another location Oregon.
Our first stop was at Chetco Brewing Company, right on Hwy 101 in downtown Brookings. The tasting room shared the building with a Thai restaurant and Radio Shack. This was just a tasting room as their brewery is at a different location in Brookings. The tasting room was in a pleasant setting, and the woman working was quite friendly. The two different IPA's we sampled were excellent. Several menus in the tasting room from nearby restaurants offered the option to order food to be delivered.
This was followed by dinner at Wild River Pizza.
The following day we went looking for Tight Lines Brewery, which was also downtown on Hwy 101. They, too, shared their building with serval other businesses, including a coffee shop and a restaurant. The brewery and their tasting room were found downstairs from the building's street-level entrance. This is a small two-barrel brewery and a pretty basic tasting room. The beer taps and tasting room serving area are in the same room as the brewing equipment. The IPA & Pale Ale we sampled were both delicious, and the woman serving was friendly and helpfully suggested other restaurants in Brookings.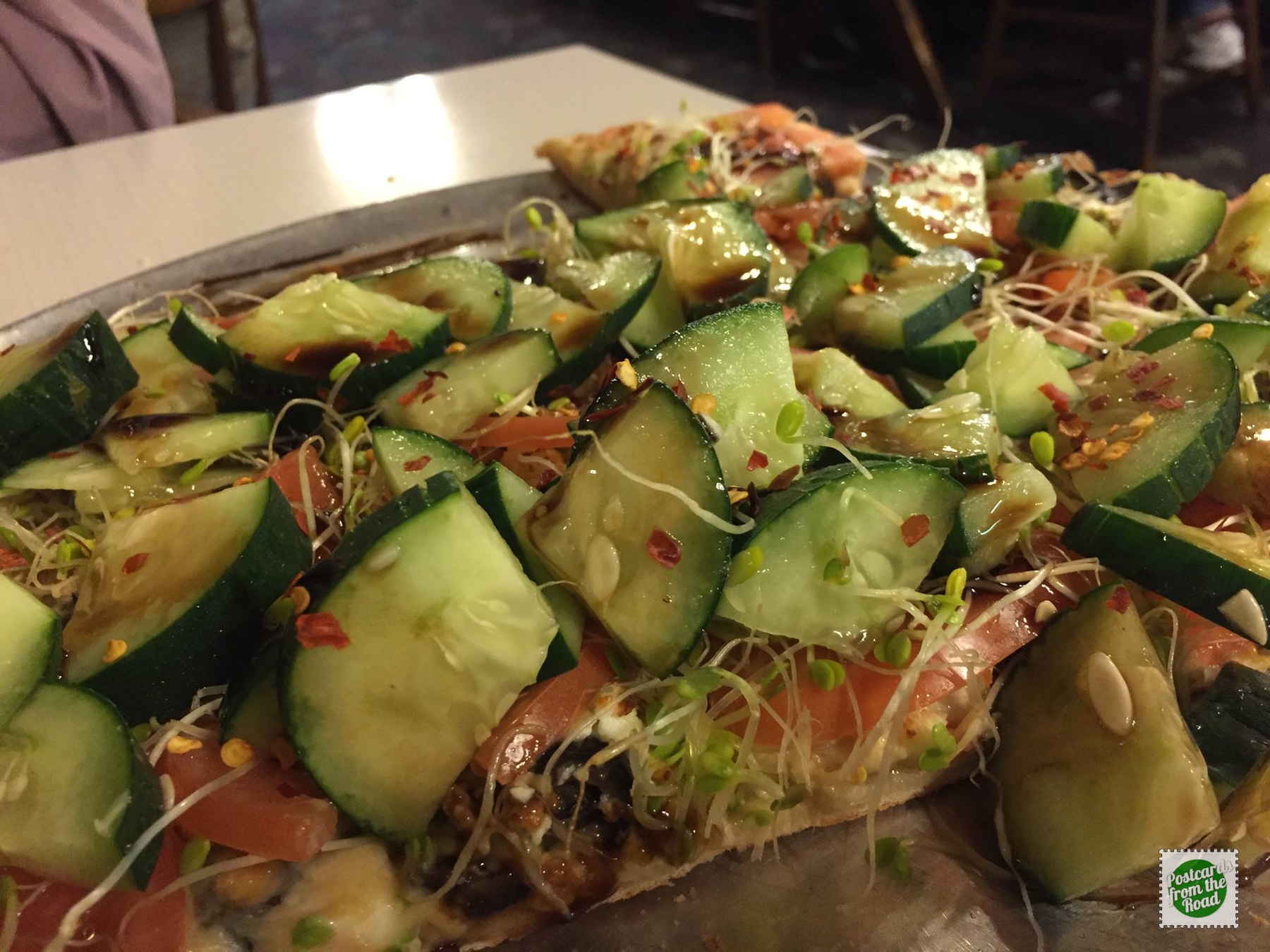 Athenian Pizza at Wild River Pizza — Roasted red pepper hummus, mozzarella, olives, artichoke hearts, feta, garlic, fresh cucumbers, sprouts, & tomato slices drizzled with balsamic glaze. Quite delicious, and their in-house brewed beers were good.
Chetco Brewing Company 927 Chetco Ave, Brookings, OR Tight Lines Brewery 625 Chetco Ave, Brookings, OR Wild River Pizza 16279 Hwy 101 South, Brookings, OR
---
All submitted comments are subject to approval. Comments date format is: day/month/year.
---