Above Photo: The Kam Wah Chung State Heritage Site in John Day is well worth the visit. We didn't have a chance to see it this time around but did visit it previously.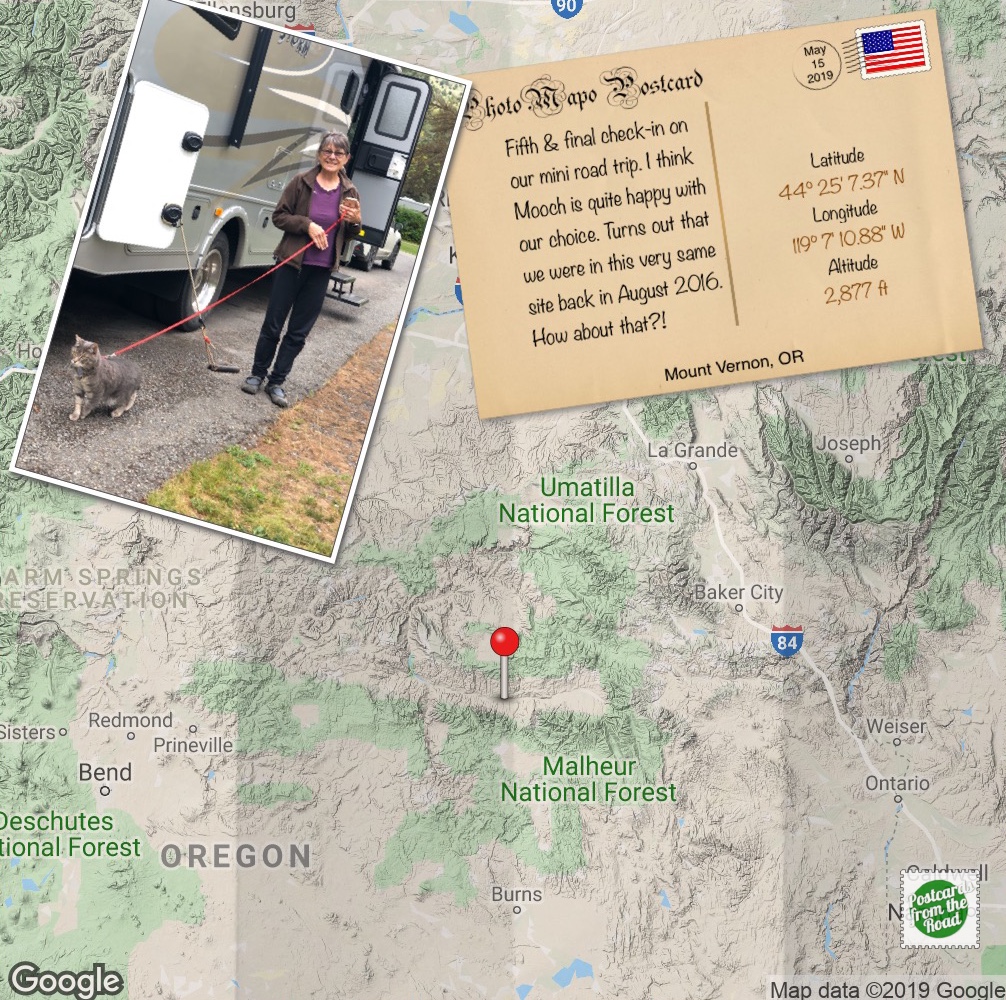 Fifth & final check-in on our mini road trip. I think Mooch is quite happy with our choice. It turns out that we were in this very same site back in August 2016. How about that?!
Clyde Holliday - State Park Campground, near Mt Vernon, OR: Site #13 (31 RV sites total) - This site has: electric & water hookups • electric hookup. Campground Notes: flush toilets • showers • dump station available •river access • trails from campground • 2,880' elevation. May 15th - 16th. Miles traveled: 69.

Pros:
• Good stop for a night or two.
• Reservations not accepted.
• Well maintained.
Cons:
• Just off of the highway — some noise.

Overall Experience: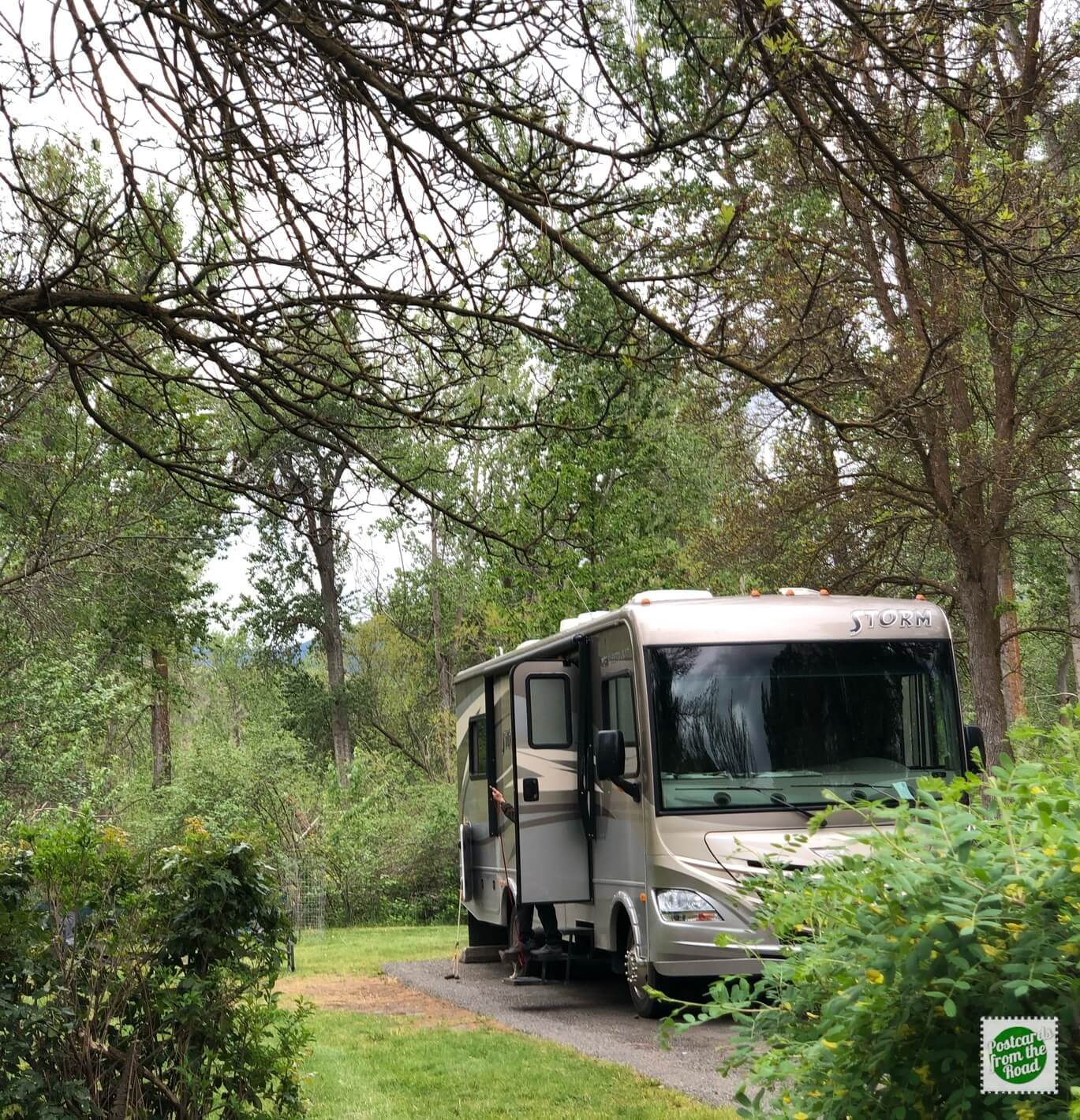 Lots of green throughout the park and lots of watering.
---
Additional Info: Clyde Holliday State Park is a beautiful park located in Grant County, Oregon, in the western United States. It covers 174 acres of land and is situated along the banks of the John Day River. The park is named after Clyde Holliday, a former governor of Oregon who was also an advocate for parks and recreation.
One of the main attractions of Clyde Holliday State Park is its natural beauty. The park is surrounded by stunning landscapes, including rolling hills, rivers, and forests. Visitors can hike or bike on one of the many trails in the area, or take a scenic drive along the nearby John Day River Scenic Byway.
The park also has a variety of recreational activities available for visitors. There are several picnic areas, as well as a playground and horseshoe pits. The John Day River is a popular spot for fishing, swimming, and boating. The park also has a small pond that is stocked with trout for catch-and-release fishing.
If you're interested in history, the nearby town of John Day has several museums and historic sites worth visiting. The Kam Wah Chung & Co. Museum is a fascinating museum that tells the story of the Chinese immigrants who lived and worked in the area in the late 1800s and early 1900s. The Grant County Historical Museum has exhibits on the history of the area, including displays on mining, ranching, and transportation.
Other nearby attractions include the Painted Hills Unit of the John Day Fossil Beds National Monument, which features colorful hills that have been eroded over millions of years, revealing layers of ancient fossils. The nearby Strawberry Mountain Wilderness is a popular destination for hiking and camping, and offers stunning views of the surrounding area.
---
All submitted comments are subject to approval. Comments date format is: day/month/year.
---