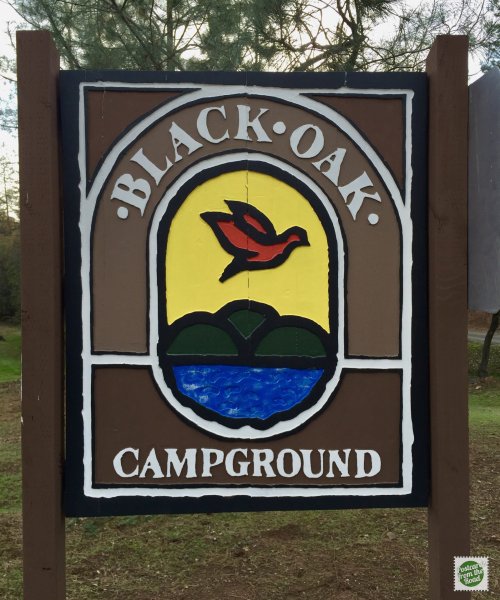 Nov 14, 2014
Spacious private campground (4 sites) run by the community's property owners association for folks visiting members of the community. Very nice.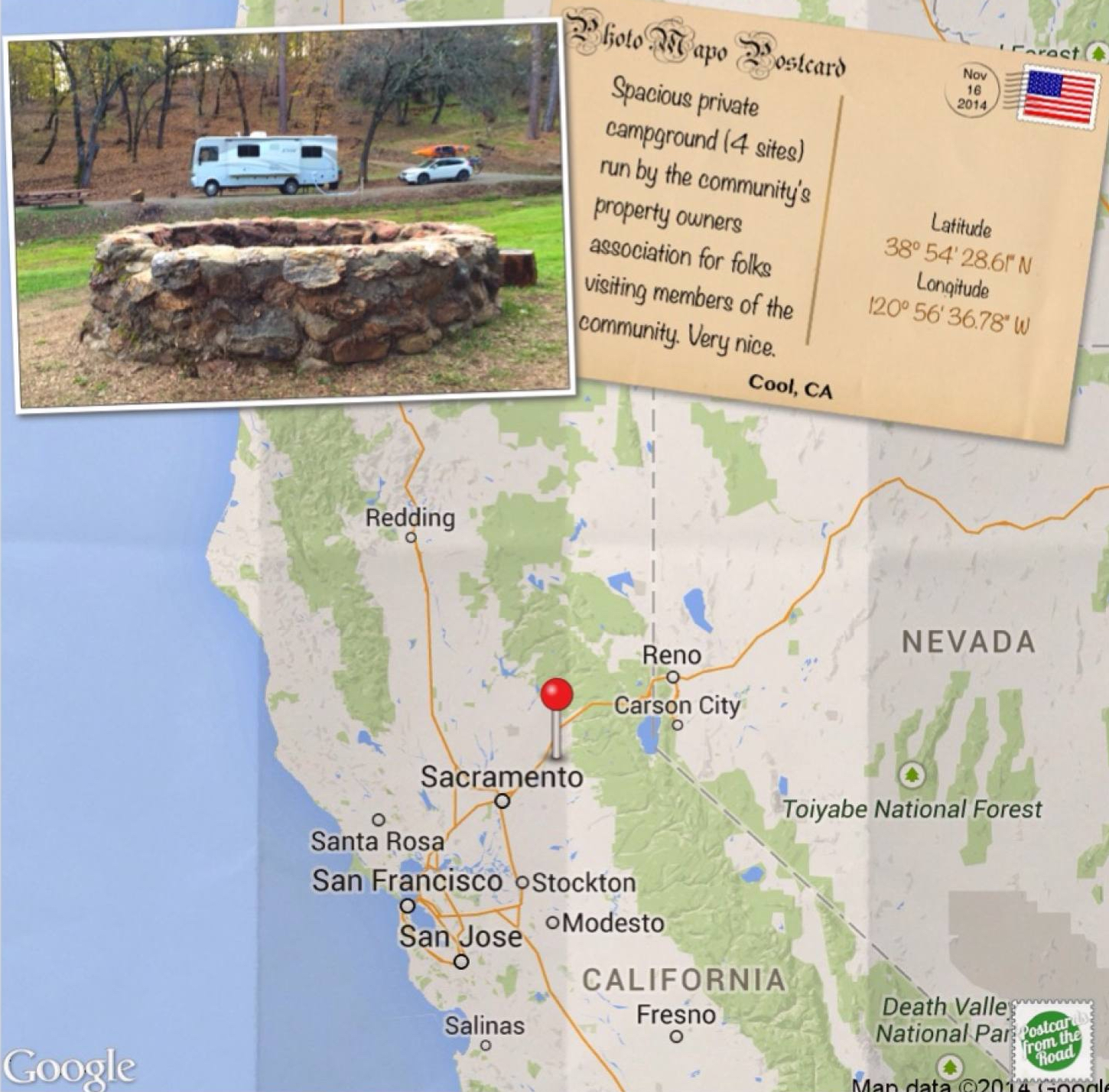 Just gotta love that stone fire ring! The diameter must be at least twelve feet across.
Black Oak Campground, Cool, CA: Site #2. this site has water & electric, no dump station, 4 total sites, 1739 ft elevation. Nov 14th - 18th.
Overall Experience:

Touring around Cool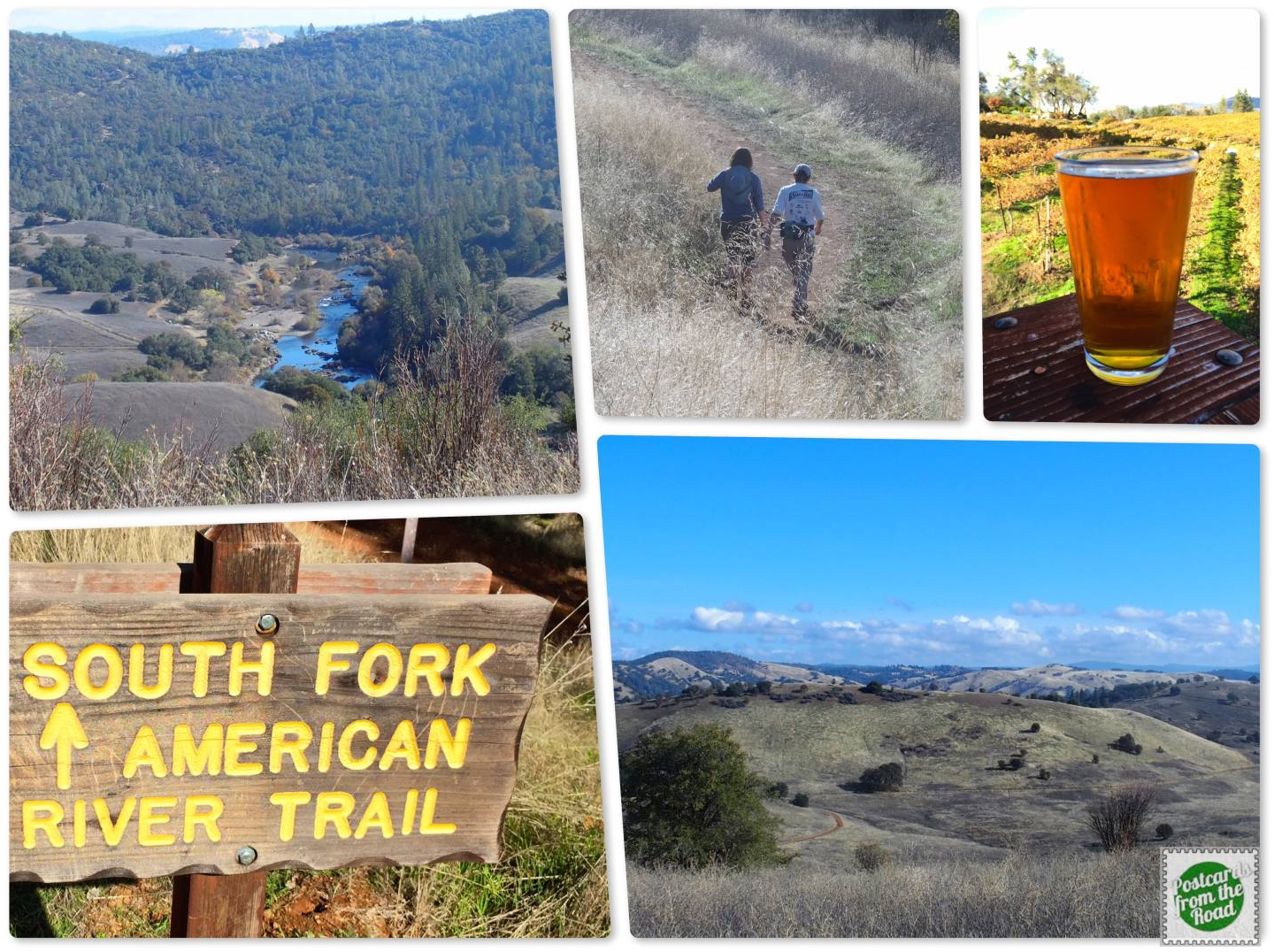 It's fun to have a tour guide, especially when it's a friend. When we were in Cool, California, Linda made arrangements for camp at a small private campground in her community.
She had a full day planned for us on Saturday. We started with an enjoyable hike at Cronin Ranch, maintained by BLM, and its trails are open to hikers, mountain bikers, and horses. From the trails, we had spectacular views of the rolling hills and mountains around us. As we hiked, we caught views of the South Fork of the American River from above before descending to the trail that followed along the river. After the hike, we had an auto tour of Coloma Historical State Park and then refreshments at Gold Hill Winery and Brewery. We all had Gold Miner Burgers on the outdoor patio at Red Apple Cafe while enjoying the view for lunch. Linda then took us to Boa Vista Orchards, where she stocked up on freshly harvested Arkansas Black Apples. They looked delicious, and Diana confirmed it by sampling one. To complete the day, we had a final stop at Jack Russell Farm Brewery in Apple Hill to taste a few of their brews. It was a perfect day indeed!
Gold Hill Winery and Brewery 5660 Vineyard Ln, Placerville, CA
Jack Russell Farm Brewery 2380 Larsen Dr, Camino, CA
---
All submitted comments are subject to approval. Comments date format is: day/month/year.
---