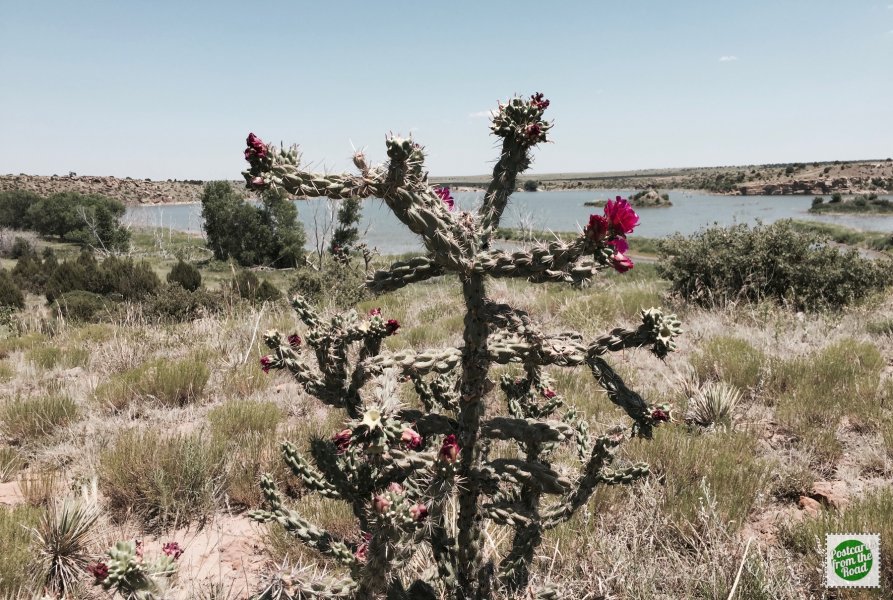 Jun 24, 2016
Today's drive ended at Black Mesa SP, a quiet park in the western part of the Oklahoma panhandle. Why? Because we were very near the highest point in Oklahoma.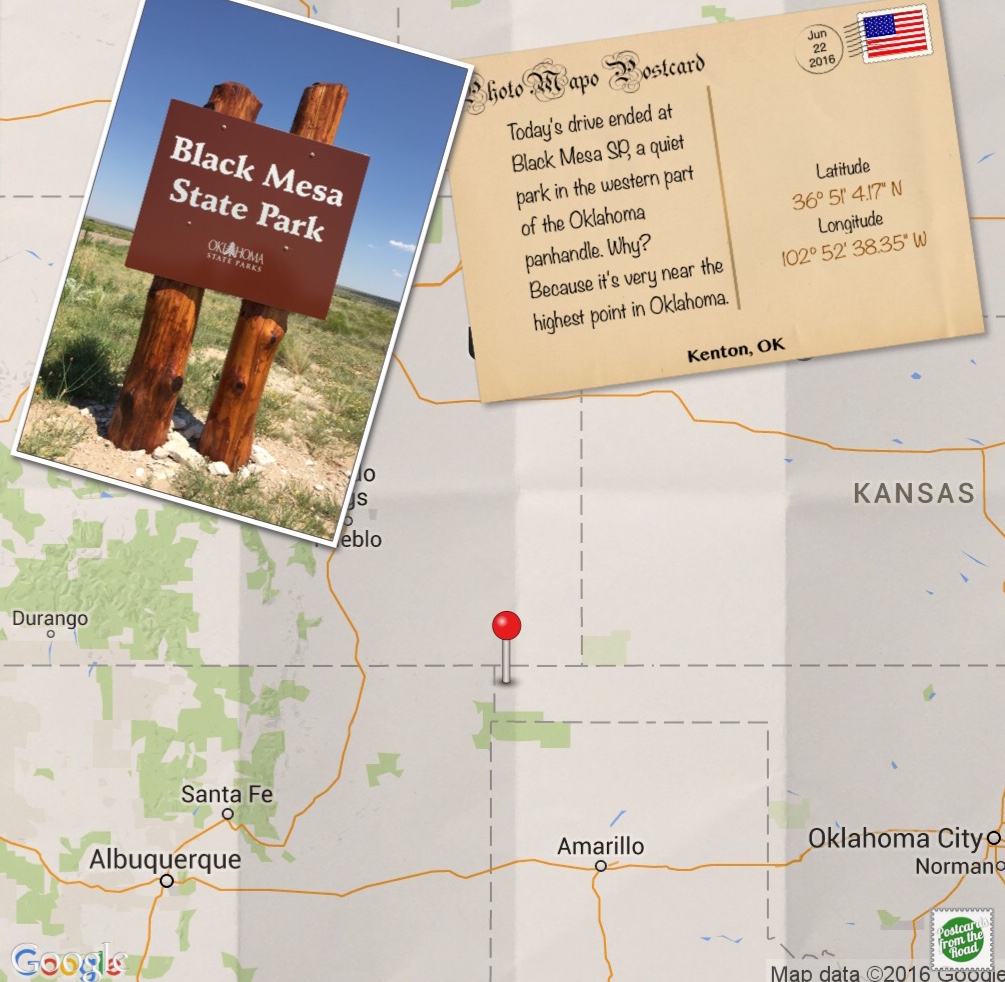 Black Mesa - State Park Campground, near Kenton, OK: Site #14 (36 RV sites total) - This site has: electric & water hookups. Campground Notes: flush toilets • showers • dump station available • creek/lake access • trails from campground • trails nearby • 4,308' elevation. June 22nd - 26th. Miles traveled: 160.
Overall Experience: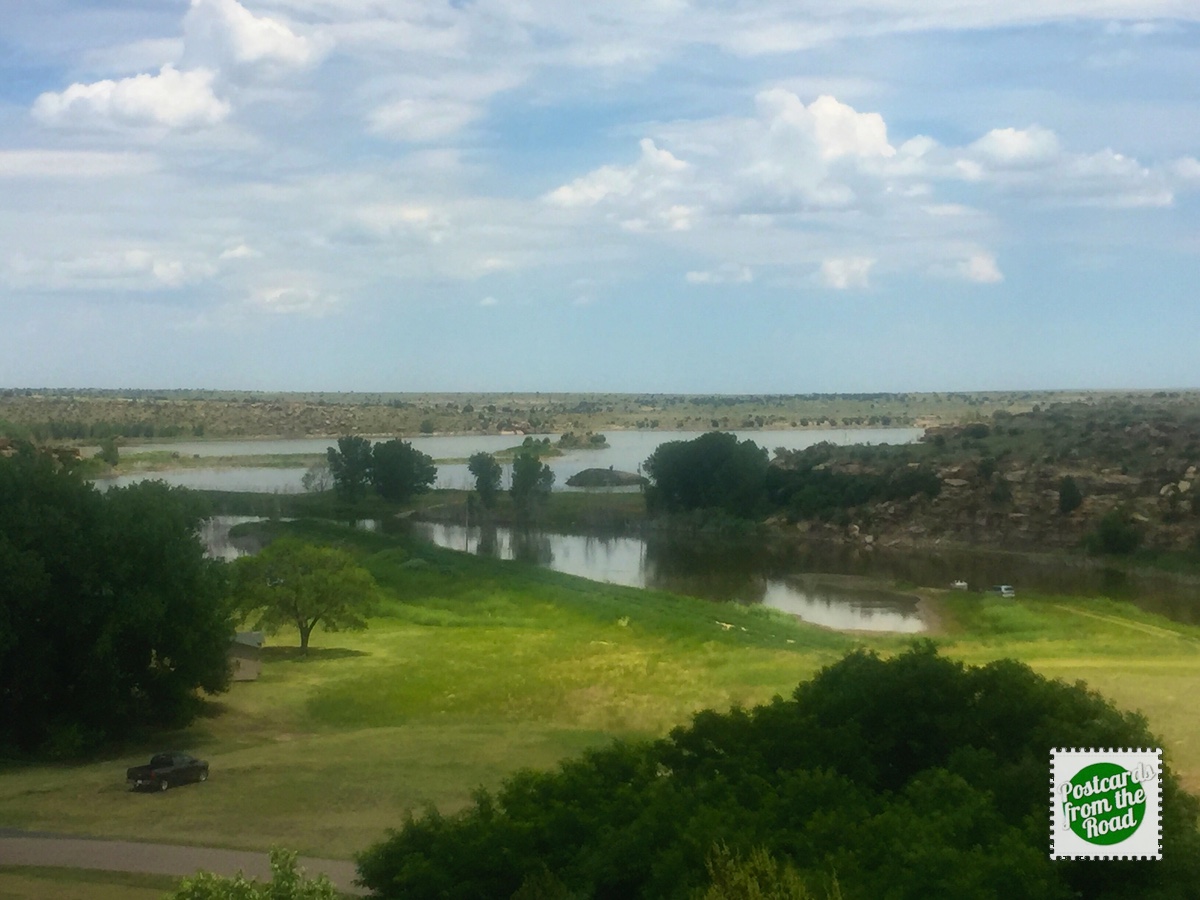 View from the bluff above the campground looking towards the creek and Lake Carl Etling.
Black Mesa Summit Hike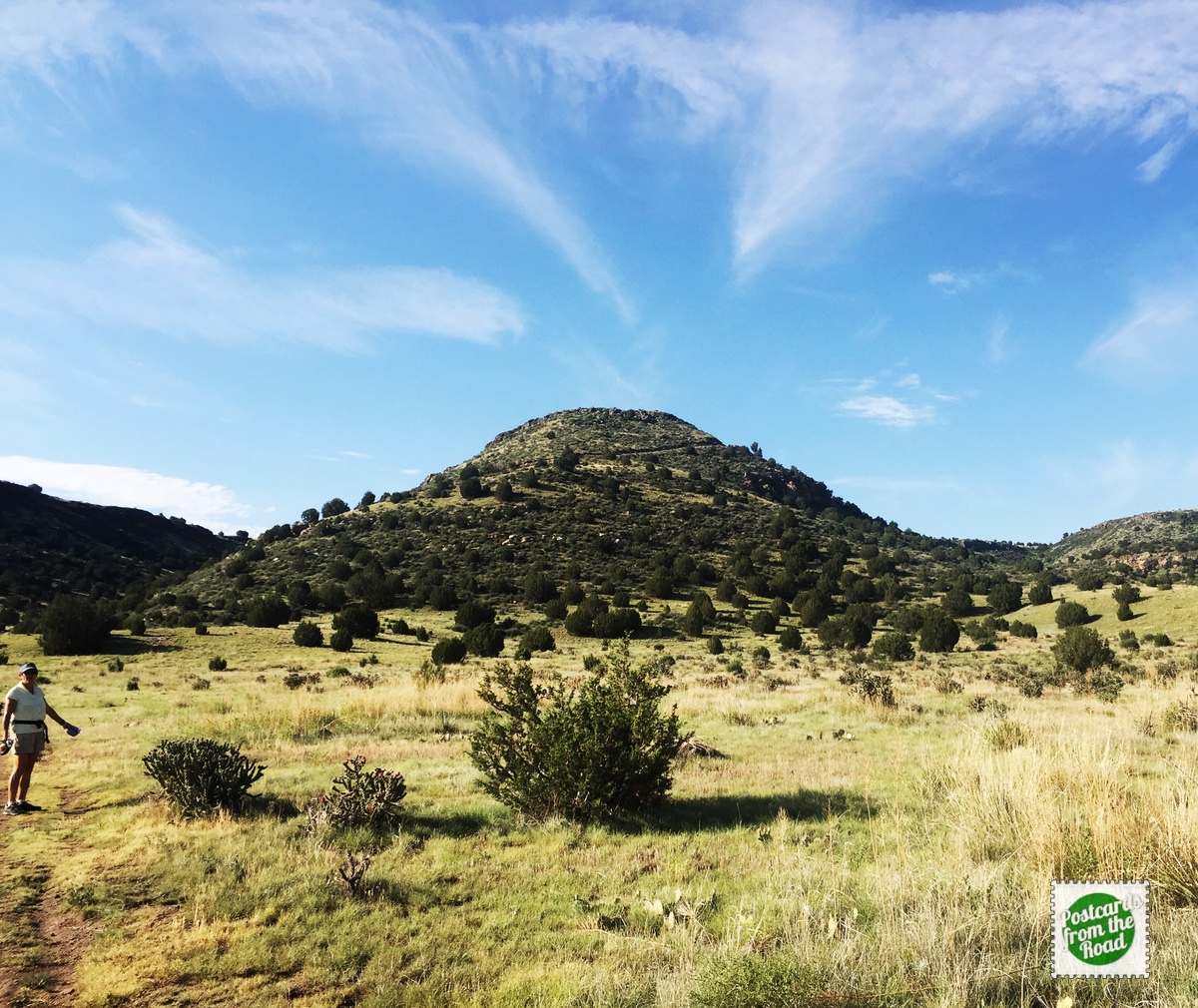 View of the Black Mesa Trail.
The trailhead for Black Mesa trail is located in Black Mesa Preserve, about 15 miles from the state park. This eight and a half hike (round trip) goes to Black Mesa Summit, which tops out at 4,973' elevation and is the highest in Oklahoma. Overall the hike is mostly on flat terrain with one short section that traverses up the mesa's side. Once on top, it's about a mile & a half to the summit.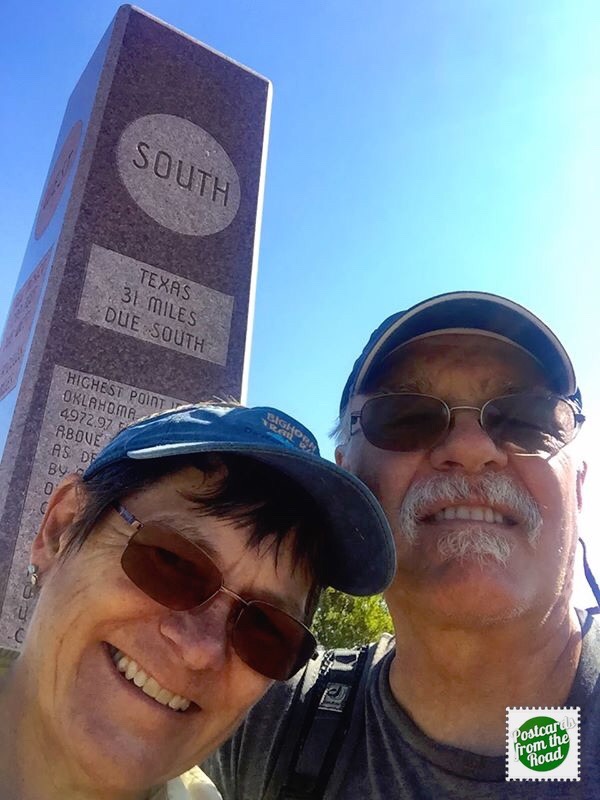 We made it.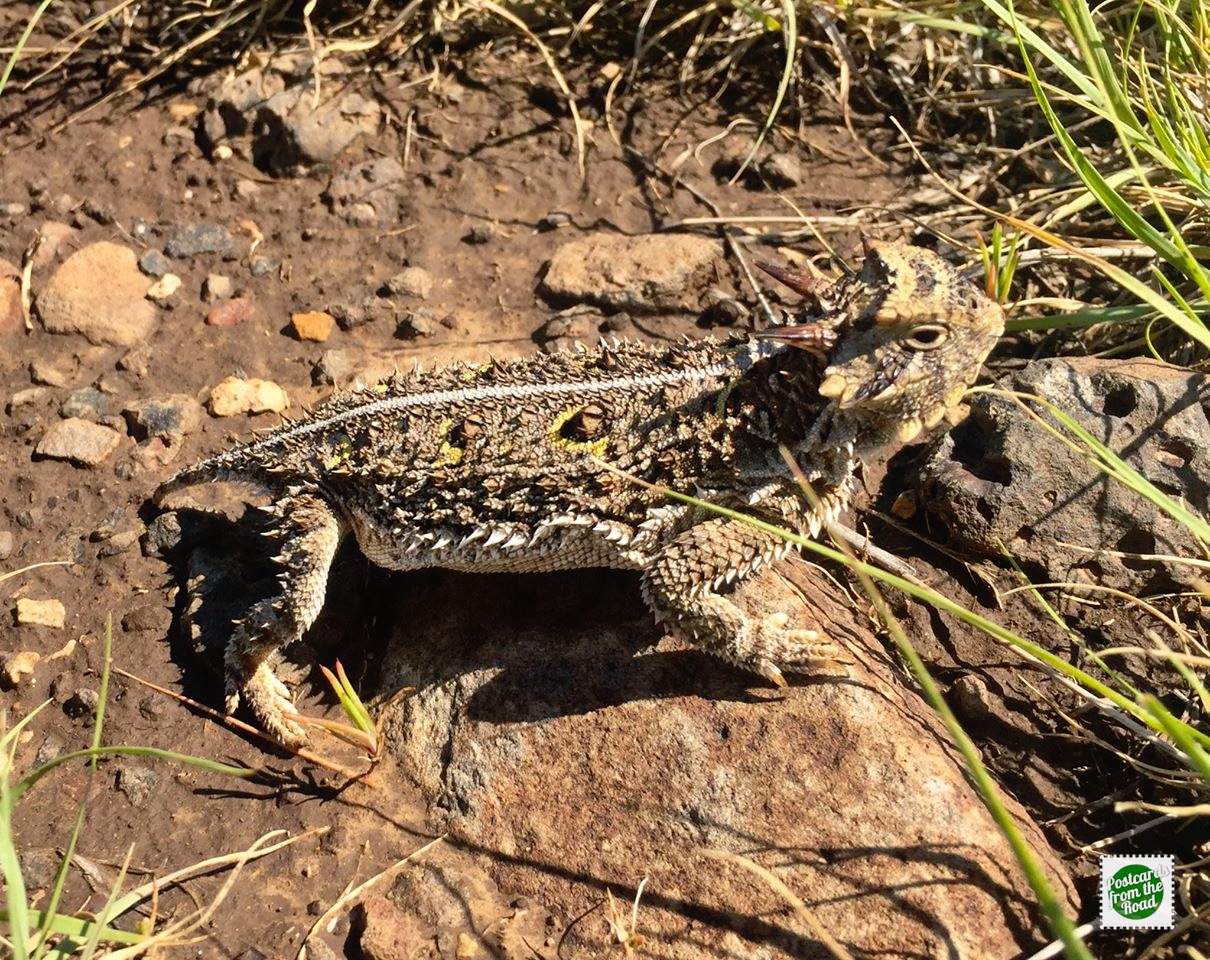 Saw a bunch of these guys on the hike. We call them Horny Toads, but technically they are Horned Lizards. Whatever you call them, they are fun to watch.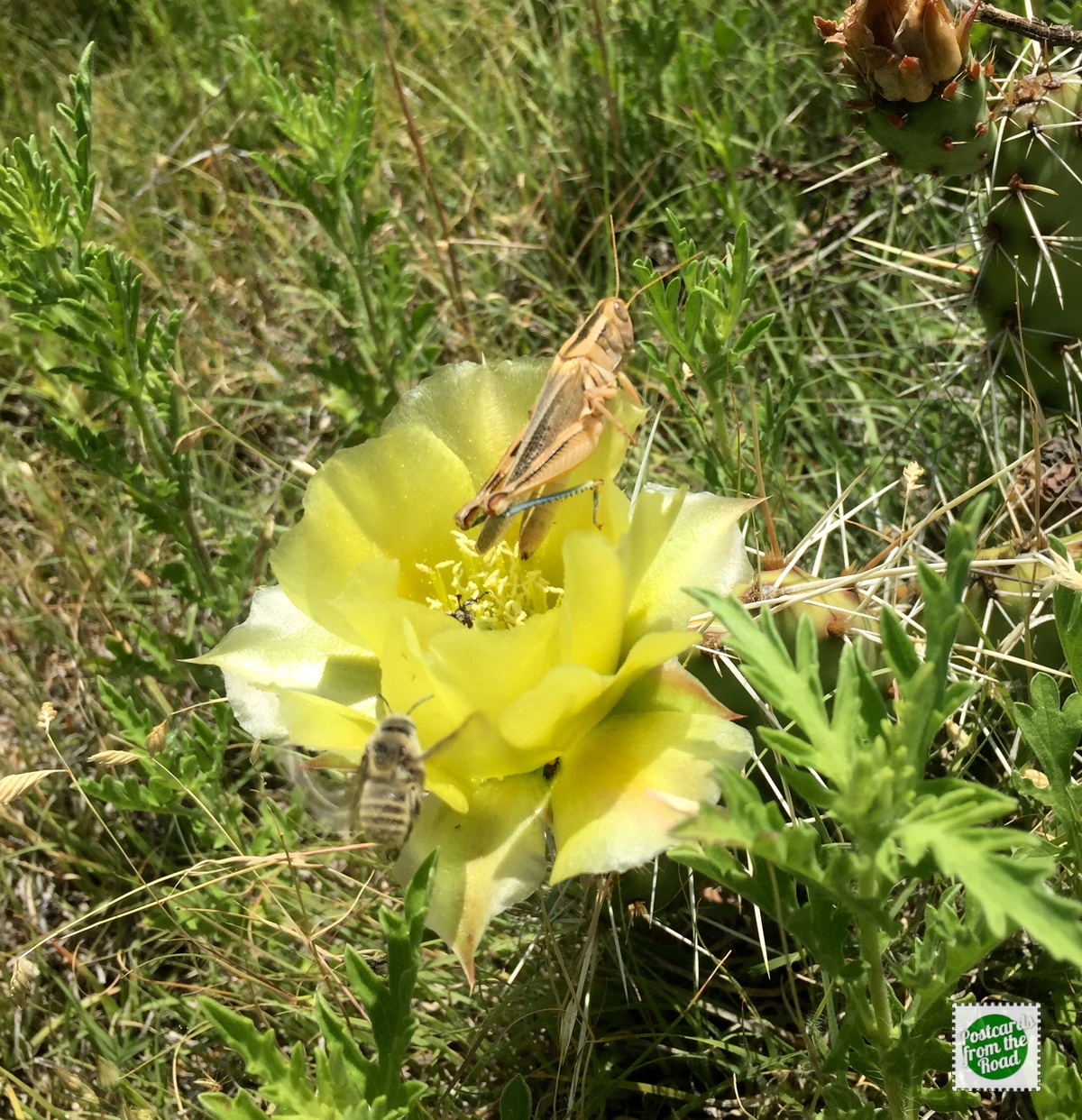 Grasshopper & bee competing for the same flower.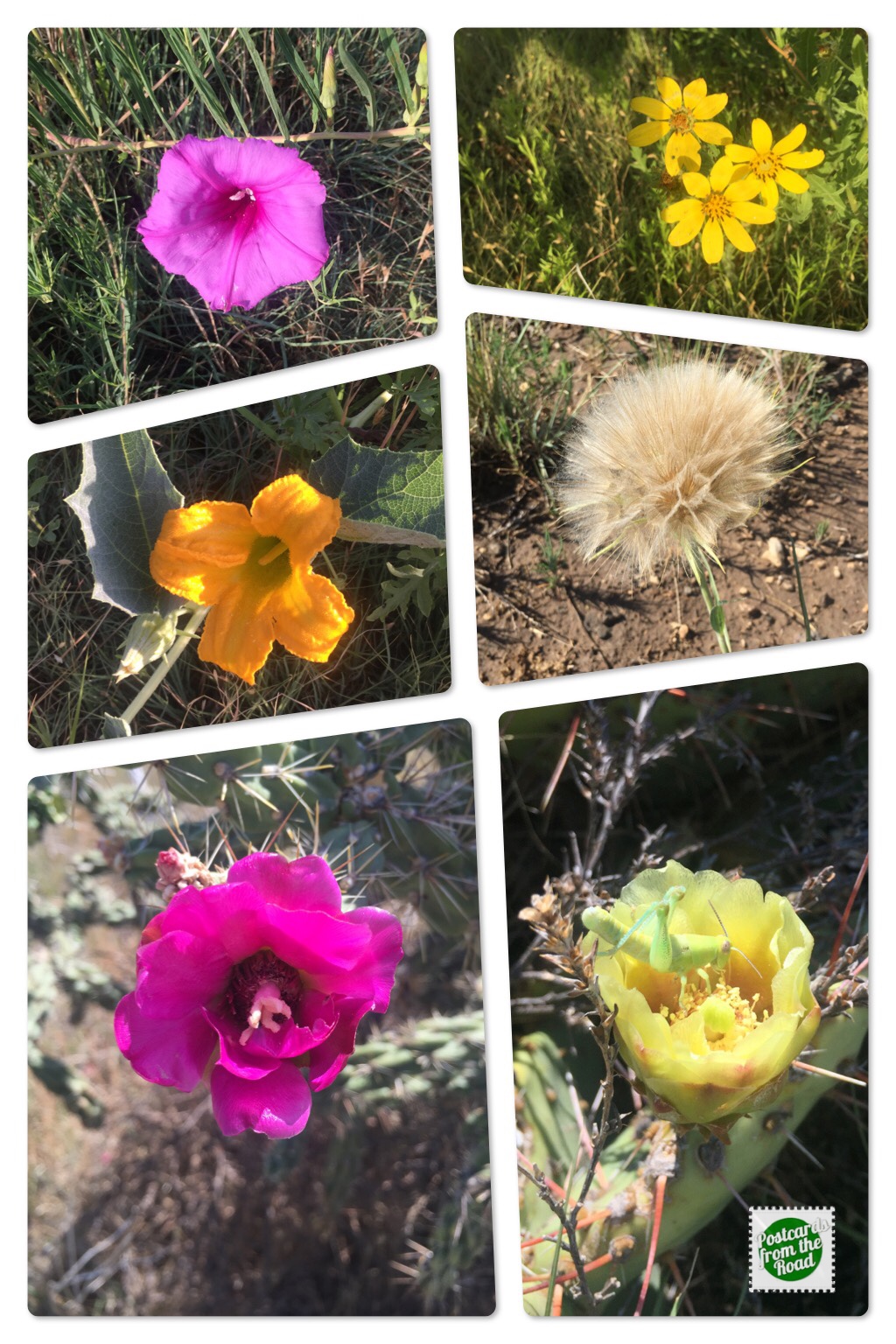 Flowers along the trail.
---
All submitted comments are subject to approval. Comments date format is: day/month/year.
---