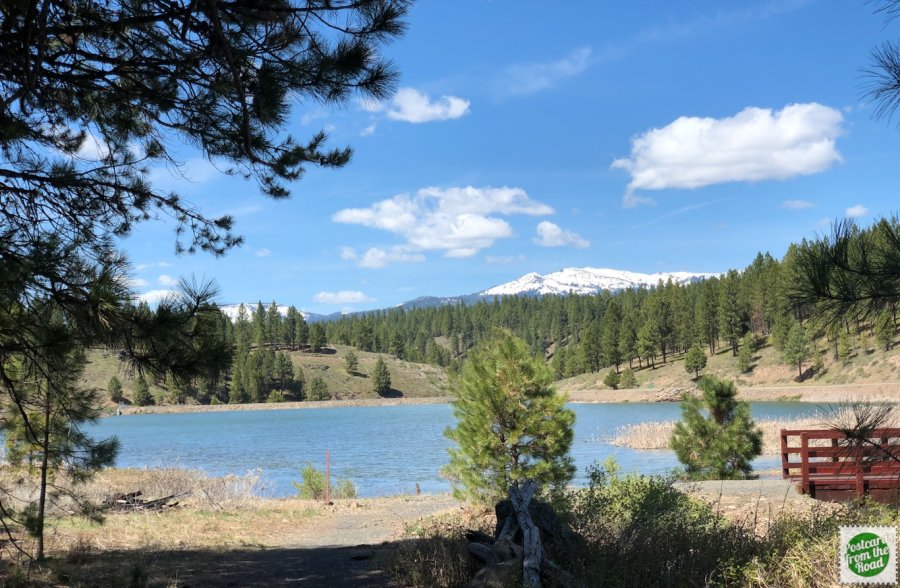 08 May 2019
Above Photo: A view from the remaining upper pond at Bates State Park. The lower pond was filled in when the lumber mill was demolished.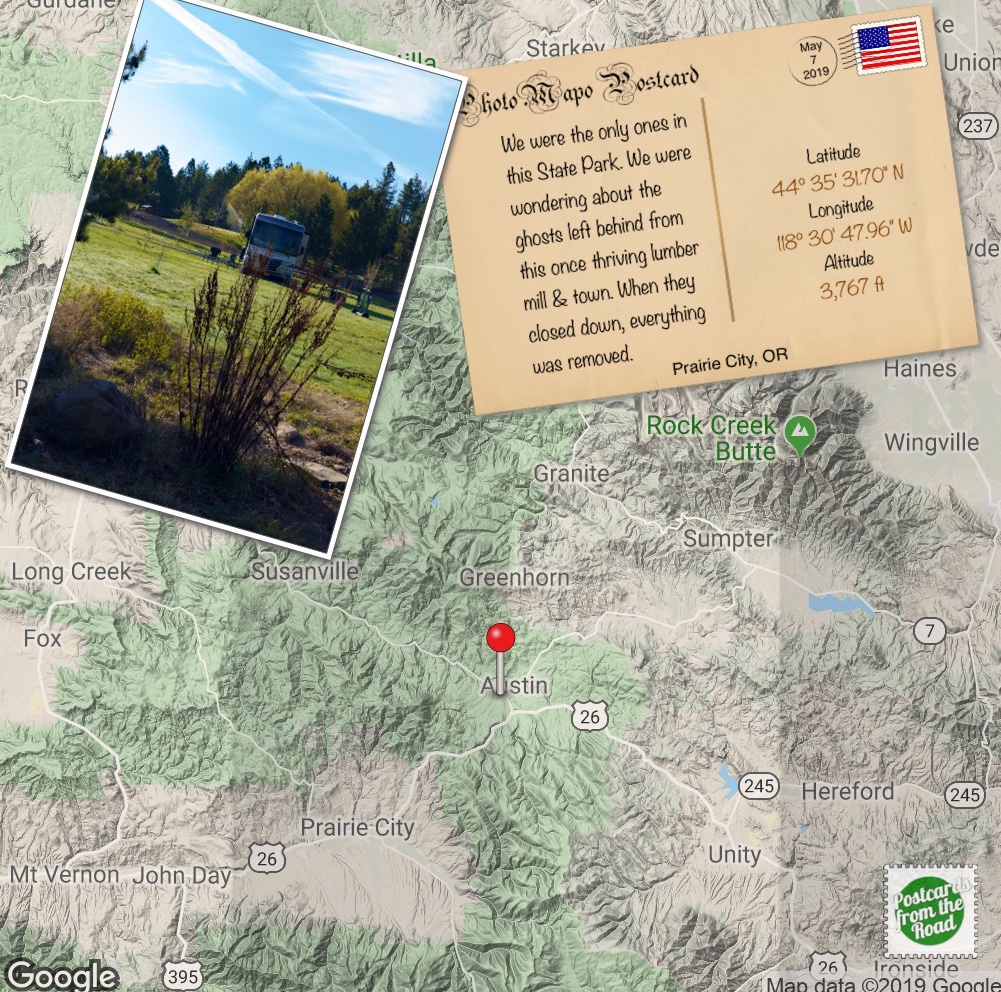 We were the only ones in this State Park. We were wondering about the ghosts left behind from this once thriving lumber mill & town. When they closed down, everything was removed.
Bates State Park - state park, near Praire City, OR: Site #27 (28 RV sites total) - This site has: water nearby. Campground Notes: vault toilets • lake/river access • trails from campground • trails nearby • 4125' elevation. May 6th - 8th. Miles driven: 177.
Pros:
• Quite.
• Well maintained.
• Interpretive signs explaining the area's history.
• Reservations not accepted.
Cons:
• No dump station.


Overall Experience:

"Bates was once a company town supporting a lumber mill. The mill thrived from 1917 through the 1960s. During the mill's peak production, up to 400 workers and their families lived in company-provided homes. But technology and the times caught up with the mill, and it was replaced in 1975 by a modern sawmill in John Day."
---
---
Based out of
Bend, OR
• Exploring North America