Alvord Desert was on our bucket list. Camping on the La Playa is a unique experience & we look forward to another visit.
The pic on the postcard is the Frog Creek access point.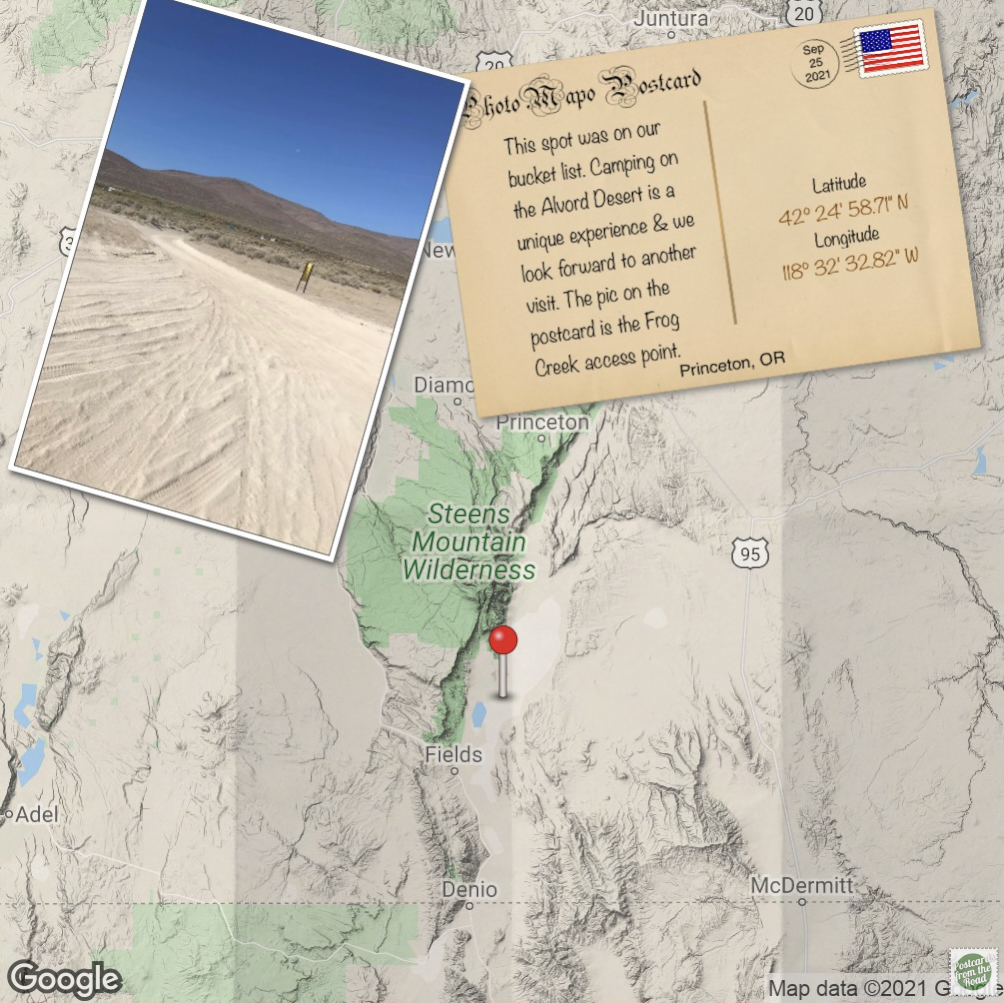 Alvord Desert - BLM, near Fields, OR: Site # Dispersed Camping - No hookups or water available. Nearest vault toilet @ Frog Creek (our entrance point to the La Playa). 4,044' elevation. Septemper 25-26.. Miles traveled: 7️⃣2️⃣ (tap on mileage to see route & elevation change).
Pros:
•Wide open space.
• Free.
Cons:
• If you need hookups & all that fluff, this isn't your place.


Overall Experience:

Tap on thumbnail photos for a larger views.
Diana's BYOD
Backyard of the day on the Alvord Desert Playa. Both taken about 4:45 pm looking opposite directions.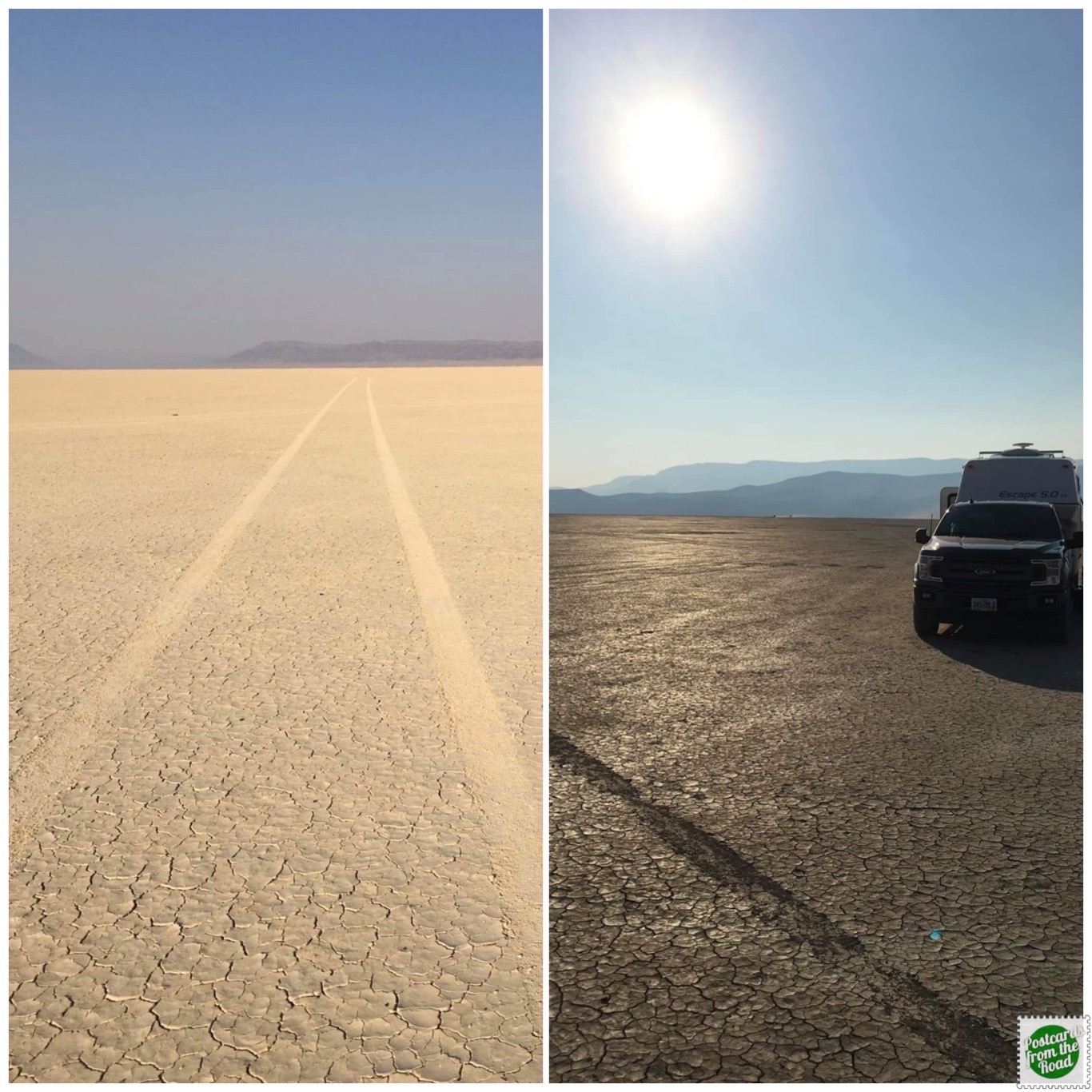 The first pic facing NNE & the second SSW.
---
Additional Info: The Alvord Desert is a large, arid region located in southeast Oregon, near the border with Nevada. It is known for its sparse vegetation, vast open spaces, and rugged terrain. The area is home to a variety of plant and animal species, including sagebrush, juniper, and jackrabbits. The Alvord Desert is also home to the Alvord Hot Springs, which are natural hot springs located near the base of Steens Mountain. The hot springs are popular with visitors who come to soak in the warm, mineral-rich waters. The Alvord Desert is managed by the Bureau of Land Management (BLM), and it is open to the public for a variety of recreational activities, including hiking, camping, and sightseeing. The BLM also manages several campgrounds and day-use areas in the area.
---
All submitted comments are subject to approval. Comments date format is: day/month/year.
---