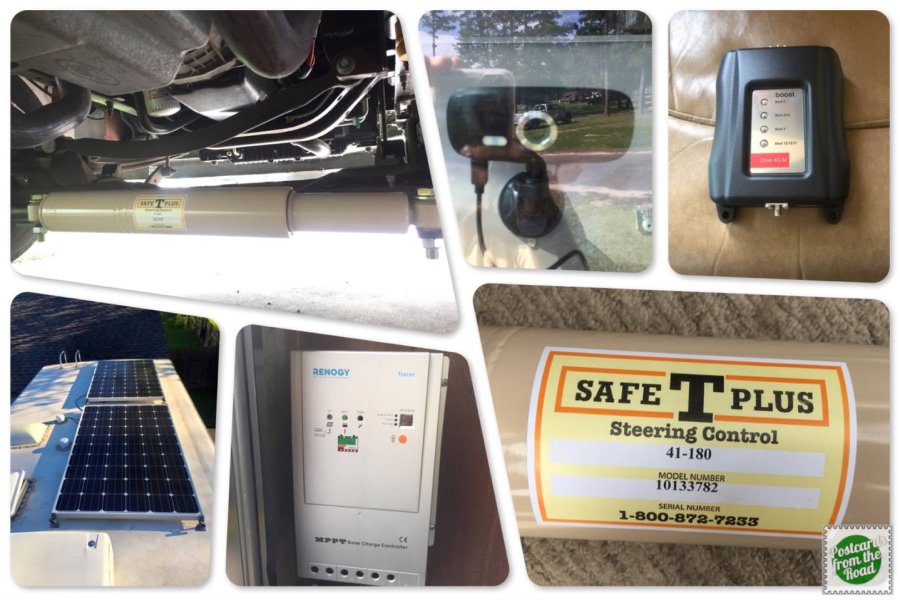 Apr 30, 2015
We certainly enjoyed our seven weeks in Austin. It was enjoyable visiting with our family & friends, dining out at new places & old faves, and driveway surfing.
But all was not fun and games. We used this time to do the many projects and upgrades to the coach we wanted to do. And it was nice to have a shipping address so we could order what was needed for the projects. So during our visit to Austin, we found the time and energy to: add a Safe-T Plus steering control, upgrade our converter to a Progressive Dynamics 55 Amp Converter/Charger with Built-In Charge Wizard, add 500 watts of solar panels on the roof with Renogy® Tracer 40 Amp MPPT Charge Controller and a Digital Remote Meter LCD Display, setup the weBoost Drive 4G-M Cell Phone Booster Kit, change out the whole coach water filter, add a dashcam, and get a Roadmaster Black Vinyl Heavy-Duty Marine Grade cover for our Tow Bar.
So we are now back on the road and can take a break from projects and upgrades!
---
All submitted comments are subject to approval. Comments date format is: day/month/year.
---