"Not one of our faves, most campsites in the campground were vacant, but we got the impression that the place was heavily used on the weekends. Good for a one-nighter."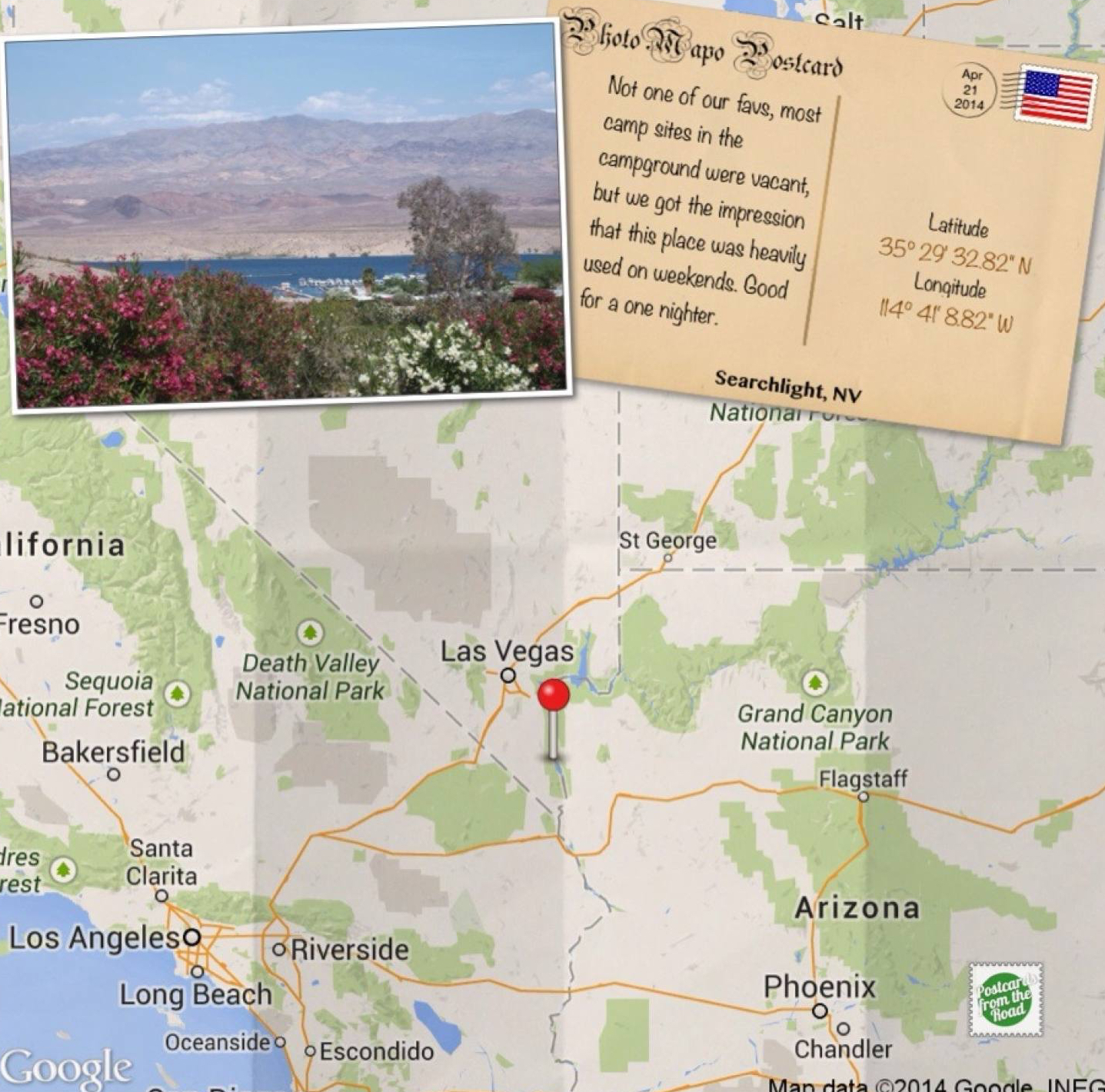 Cottonwood Cove Campground @ Lake Mojave: Site #76, this site has water & electric, dump station nearby, 145 sites, elevation 646 ft. April 21st - 22nd.

Pros:
• Lots of campsites.
Cons:
• Most campsite loops closed.
• Overall appearance was that it was ridden hard and put up wet.
• Plenty of trash on the ground at many sites.


Overall Experience:
---
Additional Info: Cottonwood Cove is a marina and campground located in the Lake Mead National Recreation Area, which spans Nevada and Arizona in the United States. The recreation area is situated on the Colorado River and is managed by the National Park Service.
Cottonwood Cove serves as a popular gateway to Lake Mead, the largest reservoir in the United States by volume when it is at full capacity. Here's some information about Cottonwood Cove and the surrounding area:
• Cottonwood Cove Marina: Cottonwood Cove features a marina where visitors can rent various watercraft, such as boats, jet skis, and kayaks. It provides access to Lake Mead, allowing visitors to enjoy water-based activities like boating, fishing, water skiing, and swimming. • Cottonwood Cove Campground: The campground at Cottonwood Cove offers both RV and tent camping sites. It provides amenities such as restrooms, showers, picnic tables, fire rings, and access to drinking water. • Lake Mead National Recreation Area: The surrounding area of Cottonwood Cove is part of the Lake Mead National Recreation Area, a vast and diverse desert landscape. The recreation area offers numerous outdoor activities, including hiking, mountain biking, wildlife viewing, birdwatching, and photography. There are several other campgrounds, picnic areas, and hiking trails throughout the park. • Hoover Dam: Located nearby, Hoover Dam is a remarkable engineering feat that spans the Black Canyon of the Colorado River. Visitors can take guided tours to learn about the dam's construction and its importance in providing hydroelectric power and regulating water flow. • Wildlife and Scenery: The Lake Mead area is home to diverse wildlife and stunning desert scenery. Visitors may encounter desert bighorn sheep, coyotes, desert tortoises, and a variety of bird species. The unique desert landscapes, including rugged mountains, canyons, and expansive water views, offer plenty of opportunities for photography and enjoying nature.
It's important to note that conditions and availability at Cottonwood Cove and the surrounding Lake Mead National Recreation Area can change. It's advisable to check with the National Park Service or their official website for the most up-to-date information regarding Cottonwood Cove's facilities, camping reservations, and any regulations or restrictions that may be in place.
---
All submitted comments are subject to approval. Comments date format is: day/month/year.
---